Congratulations to Bronson Lemalama from KAZZ Scaffolding, who won our Auckland Subcontractor Health and Safety Excellence Award for Quarter 3.
Bronson has actively participated in all aspects of Health and Safety at our Hereford Residences project over the past year as a subcontractor to our Quarter 1 winners, Tower Scaffolding Group.
Recognising the exceptional efforts of both our own staff and our subcontractors is an important part of the health and safety culture at Naylor Love, and we look forward to sharing more of these awards with you.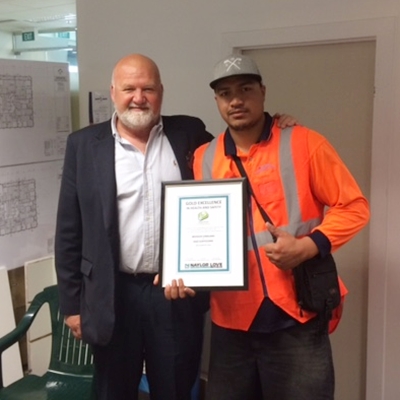 Bronson Lemalama from KAZZ Scaffolding, pictured here with our CEO Rick Herd.