Naylor Love's Wellington team were pleased to assist the E Tu Awakairangi Hutt Public Trust with the installation of artist Lucy Bucknall's stunning Big Man sculpture, including stone plinth and lighting, in the grounds of Hutt Hospital.
The sculpture is a two metre tall bronze polar bear wearing a hooded sweatshirt, which represents the possible extinction of polar bears and the artist's interest in animal welfare organisations.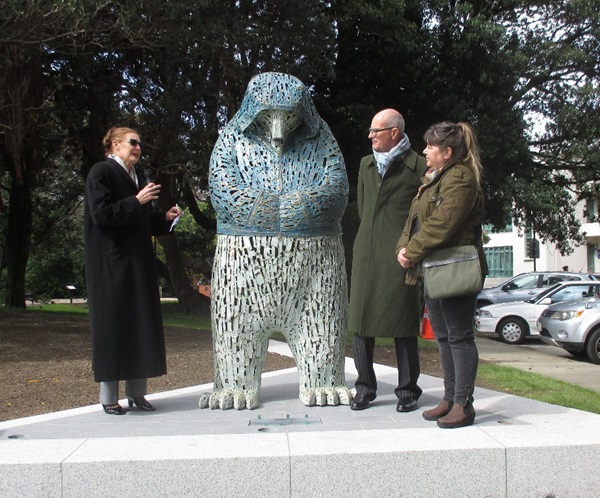 HVDHB Chairperson Virginia Hope, E Tu Awakairangi Trust Chairman Greg Thomas and artist Lucy Bucknall at the handover ceremony.