What if you could build your next building with a technologically advanced form of construction using strong, versatile and durable materials from a renewable source and with 90% less CO2 emissions than an equivalent concrete and steel structure?
The good news is that engineered wood, often referred to as the material of the future, is now a commercial reality and offers all of those benefits – and more. And the difference in cost may be less than you'd think. Costs are coming down, with the price of an engineered timber building now very similar to concrete/steel.
Most companies and organisations now have worthy values around making our environment healthier and more sustainable. We need to encourage those ambitions and make it easier to turn those values into reality.
At Naylor Love we're genuinely committed to being the leader in sustainable construction in New Zealand, and we see promoting the use of engineered timber as a cornerstone of delivering on that commitment. We've successfully used engineered timber on a number of major projects, including Otago Polytechnic Student Village (the largest laminated wood building by volume in New Zealand and the tallest of its kind), winning awards for green building and multi-storey timber construction. We also used engineered timber in the Nelson Airport Terminal, Rangiora High School and several other industrial and commercial buildings.
We've also invested heavily into researching engineered timber products that we can use on projects all around New Zealand, and it's fair to say we are converts. Our modelling shows that an engineered timber structure can produce 90% less CO2 emissions than a traditional steel/concrete equivalent. And the benefits using engineered timber span the entire life of a building.
International research points to health and wellbeing benefits of using natural materials such as wood in workplaces, schools, hospitals and homes. A recent Australian study found employees in workplaces with natural wooden surfaces reported higher personal productivity, mood, concentration, clarity, confidence and optimism – and were more likely to find their workplaces relaxing, calming, natural-feeling, inviting and energising.
Engineered timber is generally less energy intensive to process compared to materials used in other construction methods. Its qualities make it ideal as the primary structural element of commercial buildings. It can also be used in many different ways in each project: laminated veneer lumber (used for beams, columns, portals), cross laminated timber (ideal for wall, floor and roof panels), glue laminated timber (good in beams and columns).
Engineered timber is a sustainable solution made from renewable products; where the wood effectively locks carbon into the building structure rather than releasing it into the atmosphere – a feature that is recognised in international climate agreements for carbon accounting. It can be prefabricated, making onsite assembly and construction much faster, quieter and safer than steel and concrete and reducing waste. Once in place, engineered timber can perform as well as any other materials in terms of insulation (heat and acoustic) and performance in a fire.
What started out as a niche product is now mainstream technology. Engineered timber is environmentally sustainable, supports local industry, and provides seismic strength – what's not to like about all that? All things being equal – which they very nearly are – engineered timber should be considered for every commercial building.
As we approach Naylor Love's 110th anniversary, it is interesting that we are once again building in timber – which is where we started in 1910 in Dunedin. The difference is that now we're working with trailblazing suppliers from all over the world to apply 21st century technology to timber, which gives us a lot more options to offer our clients.
Naylor Love is taking the sustainability challenge personally and we're taking a longer look at every project that comes across our desks to see whether there is a better way of doing things. We're challenging our clients and potential clients to think about things differently; asking them to consider how their construction decisions reflect their values and what sort of legacy they want to leave for future users of their buildings and for our planet.
We'd love to talk to you about making a difference with your next building by using engineered timber.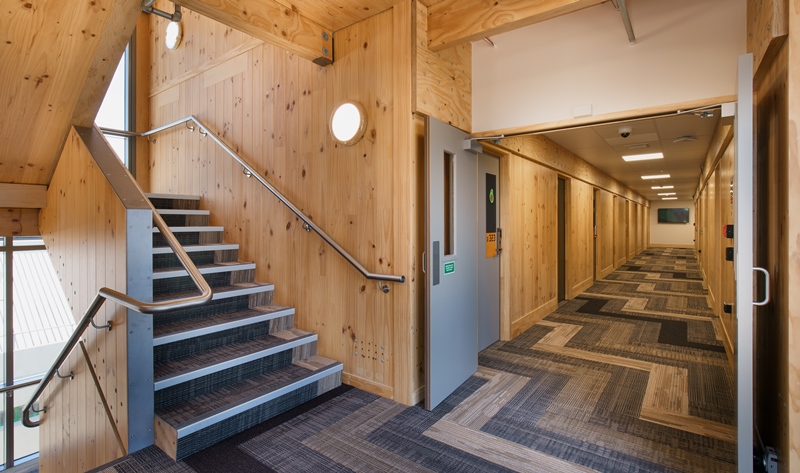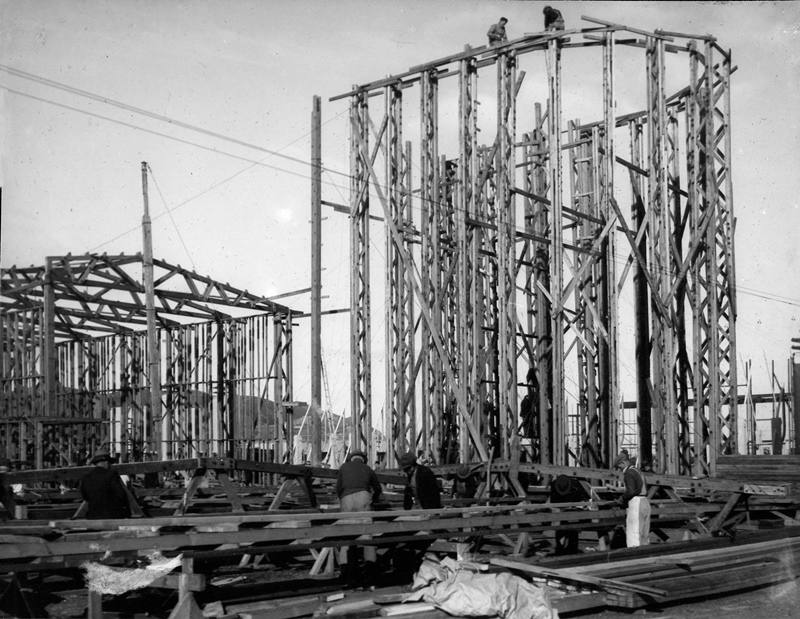 Some of Naylor Love's completed engineered timber projects: