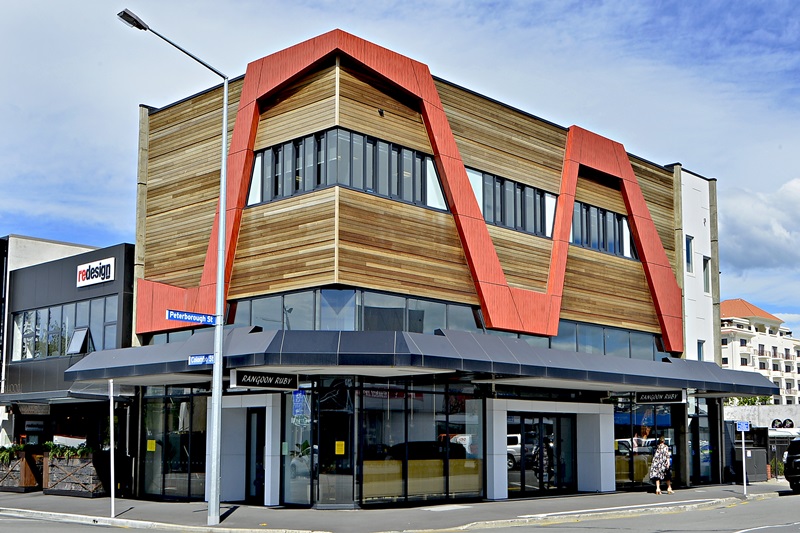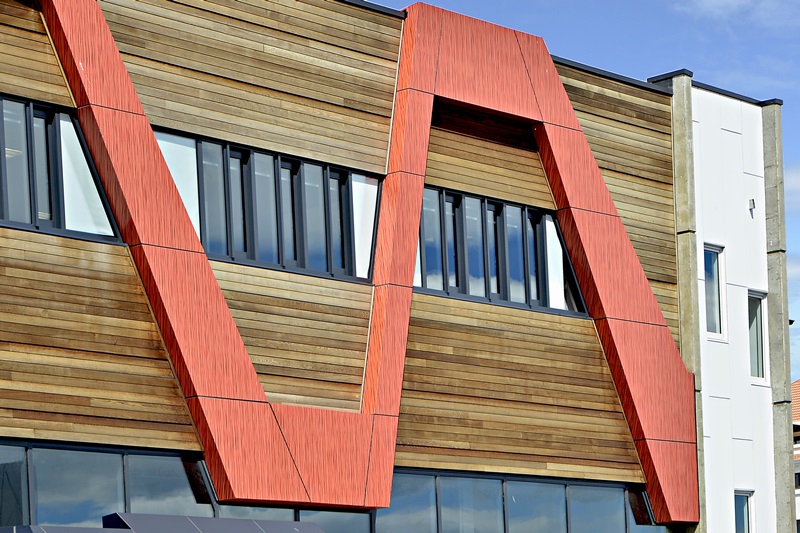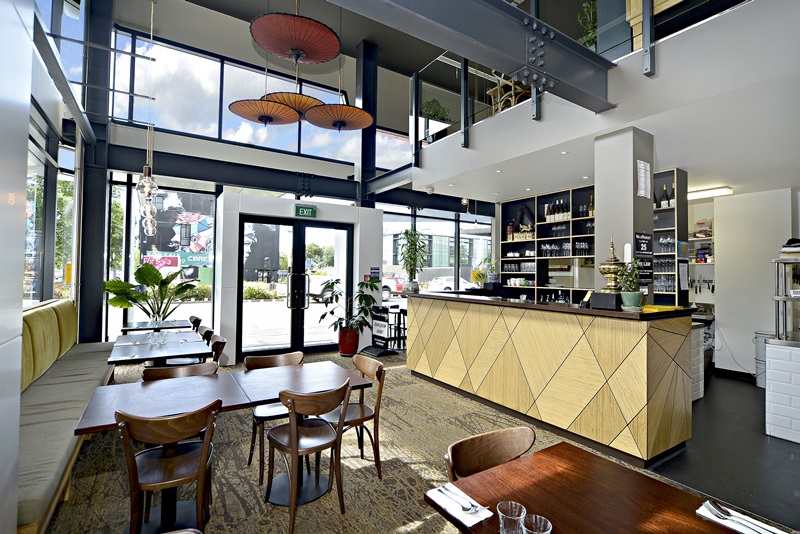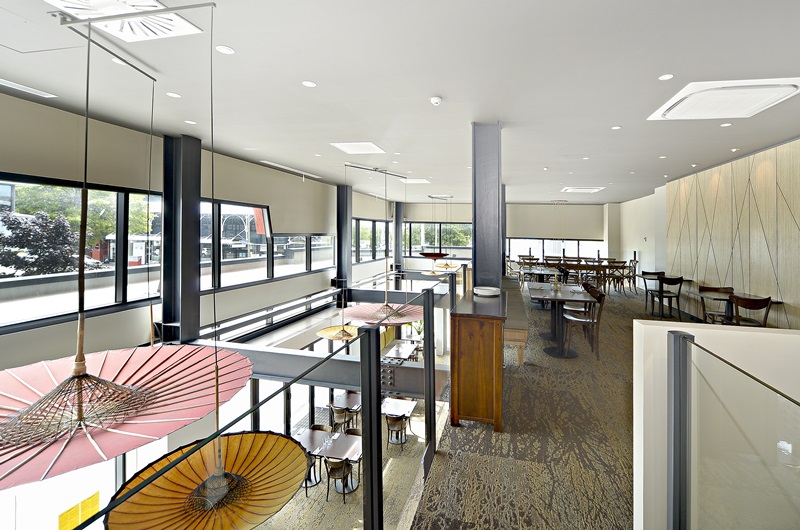 The three-storey building at 819 Colombo Street, designed by The Buchan Group, includes a ground floor, mezzanine and first floor office space.
The ground floor is a hospitality space with entrances off both Colombo and Peterborough Streets. An internal access stair leads to the mezzanine floor, which provides views along Peterborough Street. We completed the base build of this space, providing mains services and extractor systems to allow a full commercial kitchen to be installed easily later by the tenant's fit out contractor. The interior features exposed structural steelwork, which was finished to a high standard. We finished the Level 1 office space ready to let.
The external cladding is a combination of cedar, Alucobond aluminium composite panels, pre-cast concrete and Eterpan fibre cement sheet. The Alucobond 'ribbon' is a feature visible from both Colombo and Peterborough Streets, and gives the building a distinctive appearance.
The full-coverage corner site with two busy road frontages was challenging at times, but our site team worked successfully with the neighbours and local council to ensure the project proceeded smoothly and met all client expectations.
Client: The Law Family Trust
Completed: August 2014
Awards: NZ Commercial Project Awards 2016, Silver award, Commercial and Civic Category
Photographs by Damien Gillen, Property Photos
Categories
Christchurch, Commercial, Interiors / Fitout, RetailBACK TO OUR PROJECTS