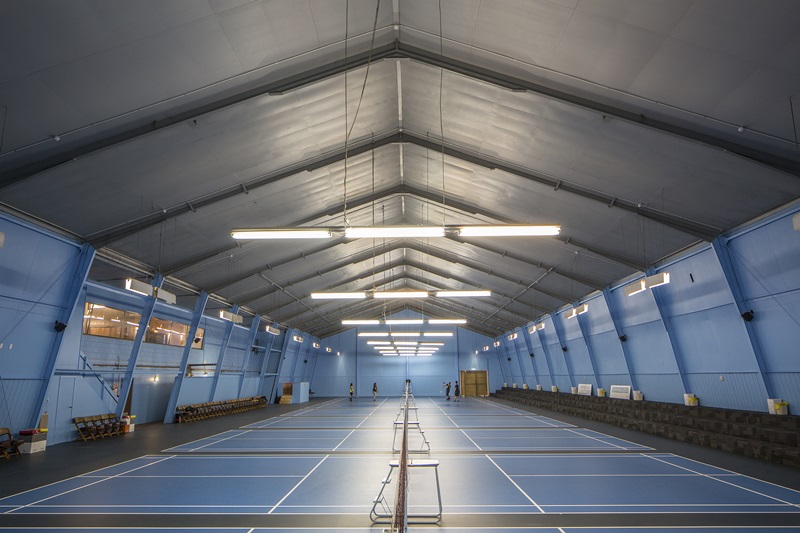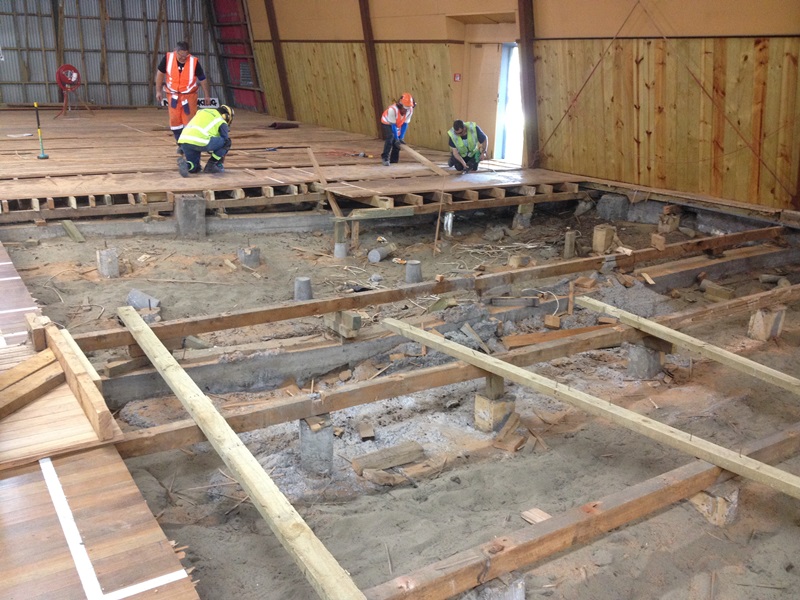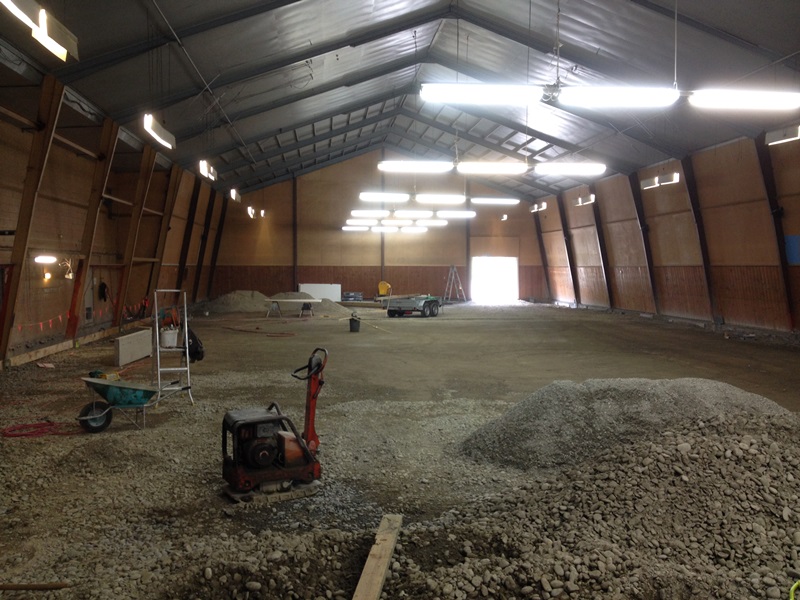 The piled rimu floor of Badminton Canterbury's 55 year-old, 1,297m2 stadium in Wainoni sunk around 200mm in the 2010-11 Canterbury earthquakes. We worked with the client and their insurer for four years to develop a strategy to repair, strengthen and enhance the stadium.
The six-month project involved removing the existing floor so we could repair the foundations and tie beams. In total approximately 60 lineal metres of perimeter foundation needed to be re-levelled, and soft spots identified on ground penetrating radar were filled with a low mobility grout.
We installed a new reinforced concrete raft slab, a precise and technical undertaking given the requirement for a maximum tolerance of +/- 3mm over 4 metres in any direction. We used a specialist concrete curing and waterproofing compound to shave 3 months off the curing time for the slab, so the competition grade Decoflex flooring could be installed after only 28 days.
We strengthened the stadium to 67% of NBS, and have ensured that it meets the Council's latest fire and accessibility requirements. Now one of the best in the country, it was ready right on schedule, in time for Badminton Canterbury's annual Anzac weekend tournament.
"We were particularly pleased with the attention to detail shown by Naylor Love. Additional bracing put into place to bring the hall up to 67% of code is unobtrusive and finished to blend in with the existing structure. A new match official's box was built and installed exactly to our specification. Everyone who has been into the hall since it reopened has commented on how wonderful the new floor looks and on the quality of the workmanship."

John Morrish, Chairperson, Badminton Canterbury Board
Client: Badminton Canterbury
Completed: April 2016
Categories
Christchurch, Leisure & Cultural, Pre-Construction, Seismic, Small WorksBACK TO OUR PROJECTS