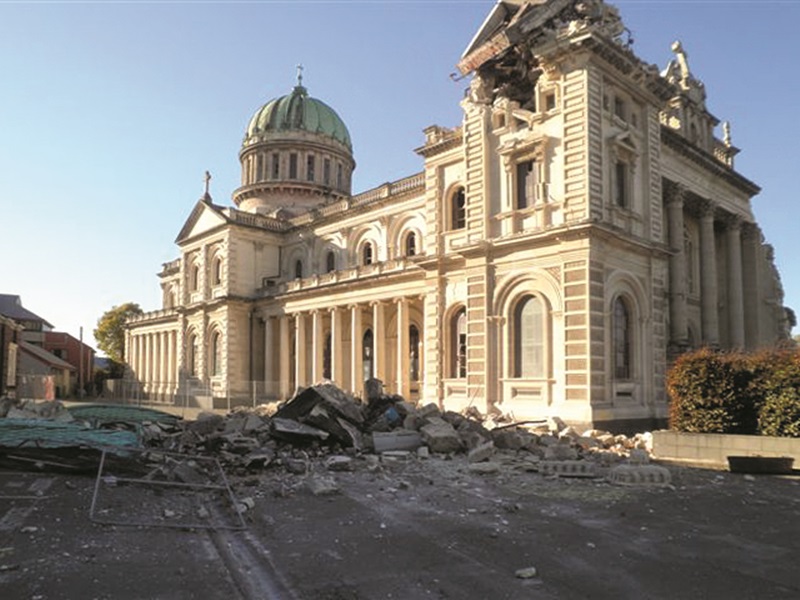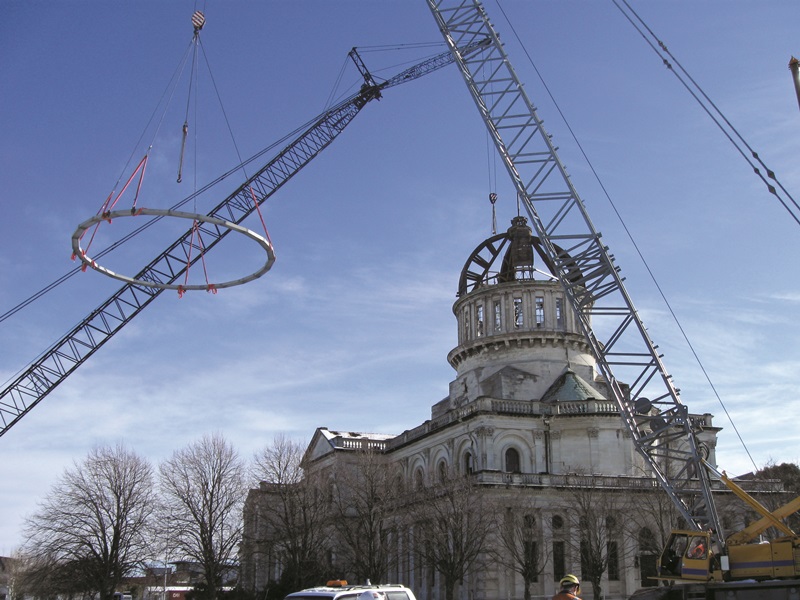 The Cathedral of the Blessed Sacrament, also known as the Christchurch Basilica, originally opened in 1905. The Historic Place Category 1 listed cathedral, a magnificent concrete and Oamaru stone-clad building located on Barbadoes Street, is widely regarded as one of the finest examples of church architecture in Australasia. It suffered substantial damage in the 2010-11 Canterbury earthquakes.
Engineering investigations following the February 2011 earthquakes indicated that the huge 11m-diameter copper dome, which sat 30m above the ground, was forcing weight-bearing structures outwards and presenting a major hazard to the surrounding area. The dome couldn't be lifted off in one piece because it was too dangerous to work alongside the base of the cathedral, so Naylor Love and consultant engineers came up with another plan – to cut the dome in half horizontally, and take it down in pieces.
The dome was carefully removed in July 2011. The large cross which sat on top of the dome was lifted down by crane, and the copper and wooden beams (some up to 500mm wide) were stripped off. We were also able to save the four bells hanging precariously in the badly damaged bell tower, and (amid on-going aftershocks) also worked on the partial deconstruction and propping of the main structure over the next few months.
Naylor Love kept the dome safe while the future of the cathedral was being decided, and assisted the design team who investigated repair options for the cathedral.
Client: Catholic Diocese of Christchurch
Completed: October 2011
Categories
Christchurch, Heritage, Leisure & Cultural, Pre-Construction, SeismicBACK TO OUR PROJECTS