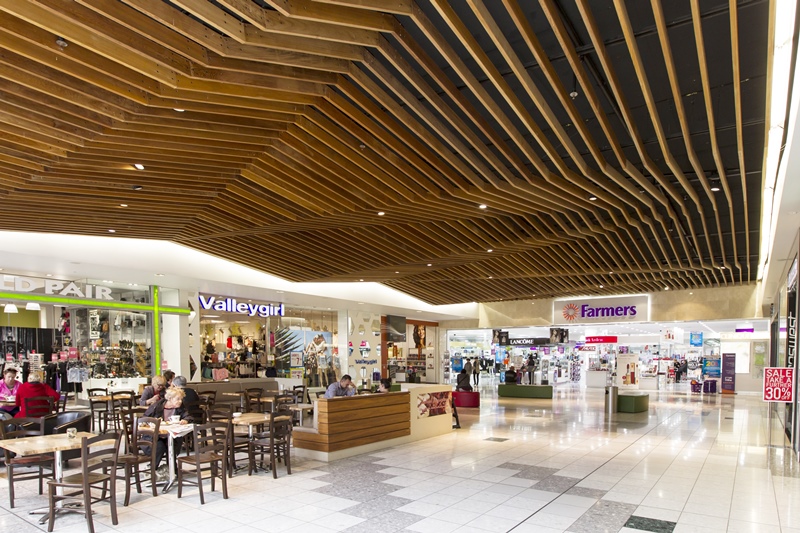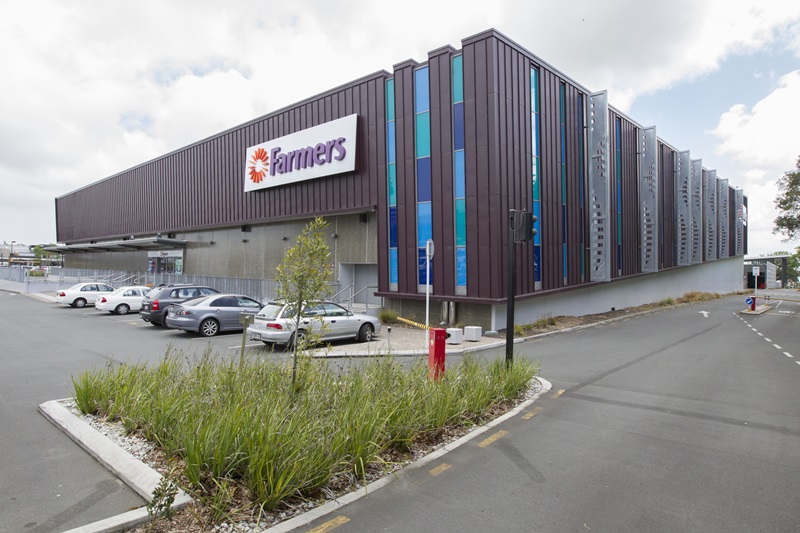 In August 2014 we were back at Te AWA mall in The Base shopping centre to extend the Farmers department store by 1,900m². We did this by building a new mezzanine floor in the mall's main atrium area and pushing out the building envelope over a loading bay.
This involved erecting a substantial roof structure and removing the existing roof in stages before installing the new concrete floor. We developed clever methodologies to get the massive beams into place in the atrium, as we needed to delicately manoeuvre them in around kiosks and escalators while protecting the feature tiled floor.
A key focus of the project was to complete the project while staying virtually invisible to the public in the busiest retail area in Hamilton. Our team scheduled any disruptive work after the shops had closed, which gave us an operating window of six hours each evening. Meticulous programming and careful coordination of subcontractors was essential.
This was a high-pressure project for one of the country's premier retailers, focused on programme, cost and maintaining business as usual. We were very pleased with the final result, which has more than doubled the space in the Farmers store and allows for extensive future development in the mall.
Client: Tainui Group Holdings
Completed: July 2015
Categories
Pre-Construction, Retail, Waikato / BOPBACK TO OUR PROJECTS