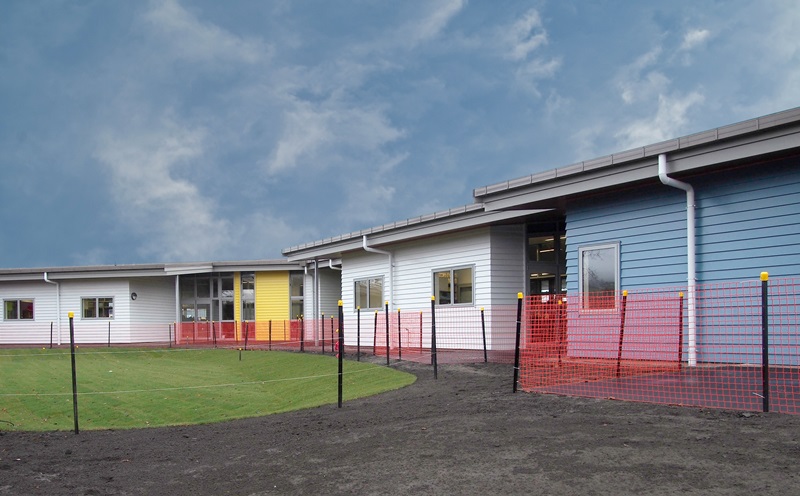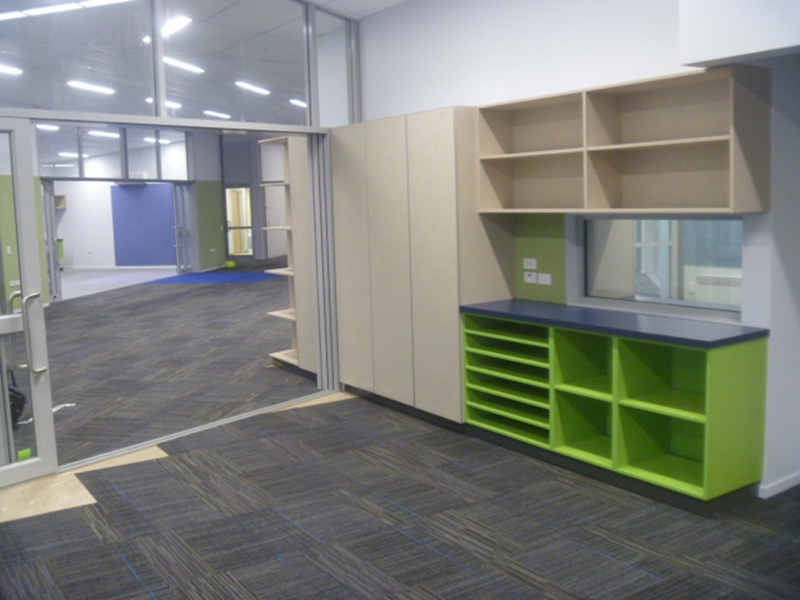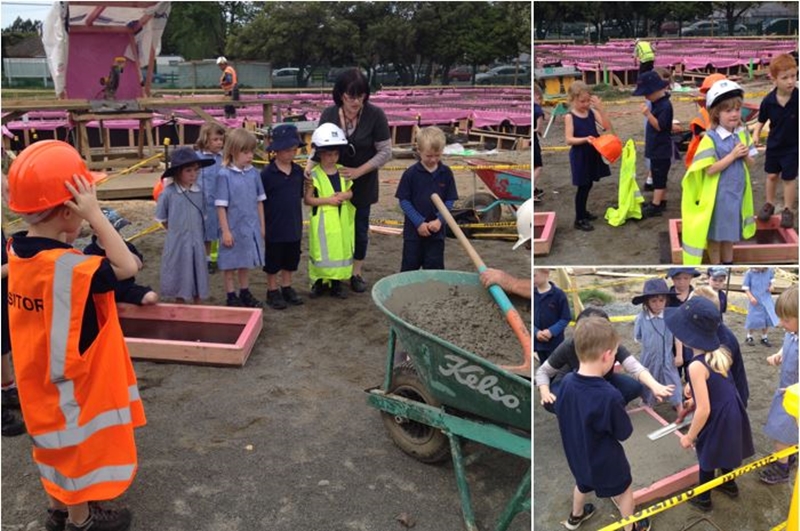 Halswell School was badly damaged in the 2010-11 Canterbury earthquakes, with ten classrooms needing to be demolished. Naylor Love rebuilt the 150 year-old, 600-pupil school as a design and build project, undertaken in conjunction with Brewer Davidson Architects.
The school was designed as a modern learning environment, with a series of teaching pods arranged around a central courtyard and play space, plus an administration block and school hall.
The school remained open at the site, using relocatable classrooms, so communication with the school community was key to the success of this project. Our site manager held weekly meetings with the school principal to keep him updated. The students were involved right from the first concrete pour, with the youngest students invited over to watch the concrete trucks and add their handprints.
A staged handover allowed the students and staff to use their new facilities as soon as possible.
The site maintained a high level of health and safety compliance throughout the project, and also achieved a 5 star rating from the New Zealand Green Building Council.
Halswell School was the first school to be fully rebuilt after the earthquakes, with the designs and methodologies setting a blueprint for future Greater Christchurch Education Renewal property programme (GCERP) projects in Canterbury.
Client: Ministry of Education
Completed: January 2015
Categories
Christchurch, Design & Build, Education, EnvironmentalBACK TO OUR PROJECTS