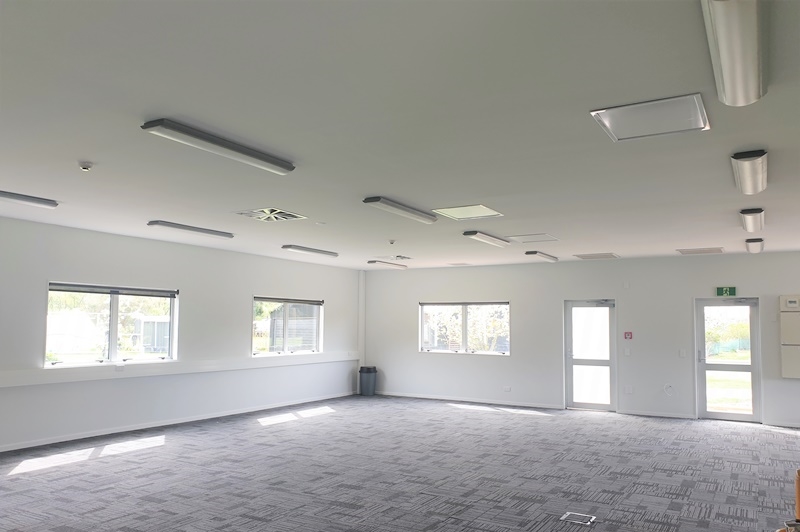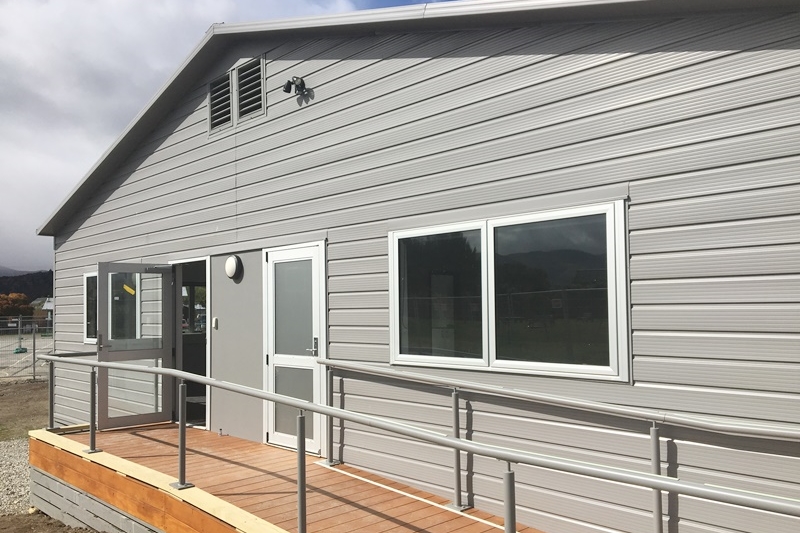 With their memorial hall closed since 2017 and a permanent replacement a few years away, the small Central Otago town of Luggate was missing its community space. The thrifty, speedy solution that the QLDC engaged us to deliver was to re-use an existing building; originally located in Christchurch, which was cut in half before being transported to Luggate.
We started earthworks in July 2019 to prepare the site, including excavation, compaction and timber pile installation. The structural design included piles which were laid out precisely to allow the delivery truck to back into site and land the building directly on top. With the delivery successfully completed, we started remedial works to stitch the two halves back together, including the installation of a new structural steel beam spanning the width of the building.
Roof repairs followed, including new ridge capping and flashings throughout, including to all windows and doors. We also repaired the cladding to fix the damage incurred when the building was cut in half. Interior works included included an interior fitout including public toilets, a fully fitted kitchen, timber decks and a staircase.
We were very pleased to deliver the fully accessible, relocatable temporary facility for the Luggate community to a very tight budget.
Client: Queenstown Lakes District Council
Completed: September 2019
Categories
Central Otago, Government, Leisure & Cultural, Small WorksBACK TO OUR PROJECTS