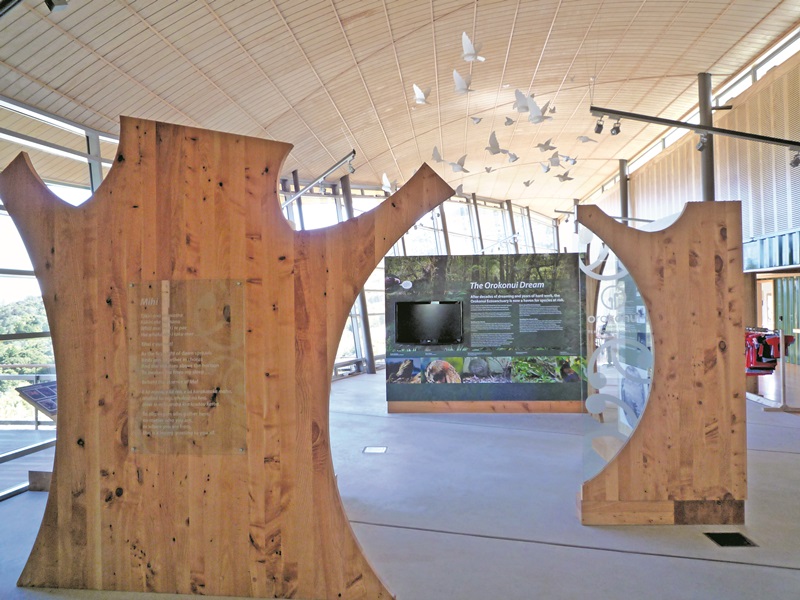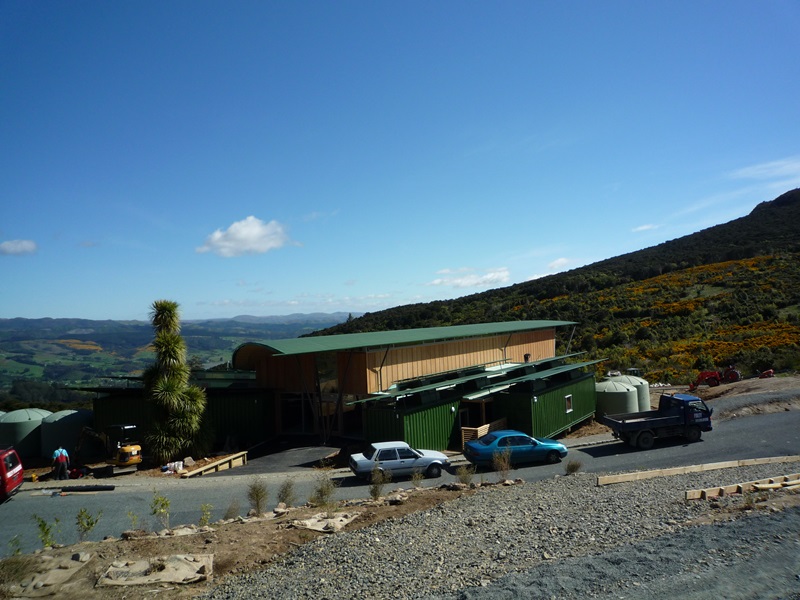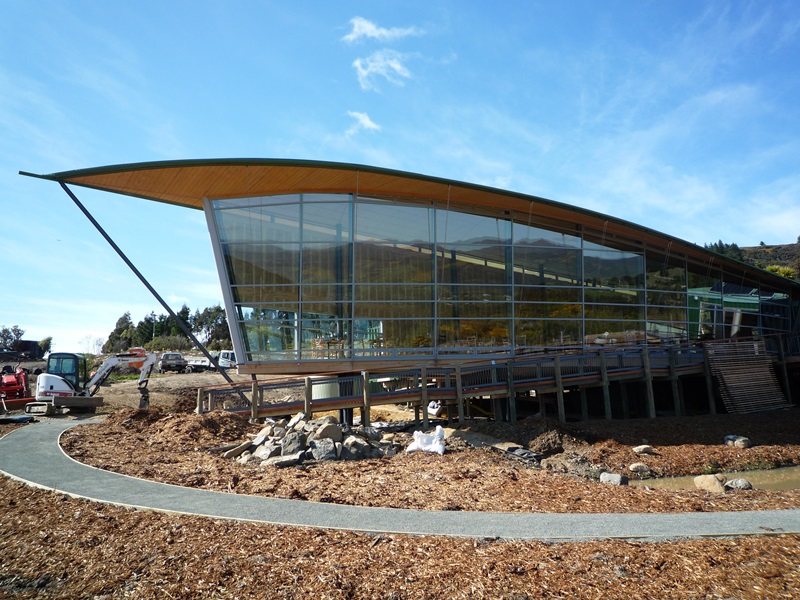 The 307 hectare Orokonui Ecosanctuary reserve and wildlife sanctuary located in the Orokonui Valley, 20km north of Dunedin. The Otago Natural History Trust's conservation philosophy extended to their new visitor centre, which was a designed and built to a 5 Green Star standard to be part of the environment in which it stands. The centre features the best in environmentally sustainable features, including solar heat and power, energy and water conservation and waste water treatment – all of which also save on running costs.
The Naylor Love Dunedin team worked with the Otago Natural History Trust for several years as they developed their concept and embarked on a major fundraising campaign, providing design advice in conjunction with architect Tim Heath of Architectural Ecology. Our role in this very special project extended to soliciting donations of time, materials and sponsorship from our subcontractors and suppliers, ensuring that the Trust got a truly exceptional building for their money.
The finished building is made up of seven recycled shipping containers propped off the ground on timber poles, linked by corridors, covered by a lightweight atrium. The distinctive curtain wall and soaring glass atrium was a particularly innovative use of aluminium joinery, and won the supreme national award in the Window Association of New Zealand 2011 Design Flair Awards. The design of the centre was also recognised with a Sustainable Architecture award in the 2011 New Zealand Architecture Awards.
The curves, angles and slopes in the building posed some interesting challenges at times, as did the remote location and even the weather, with snow in March, the wettest May on record and gale force winds. The exceptional quality of the craftsmanship and finishing complements the innovative design, with the interior woodwork in particular of an exceptional standard.
At the Orokonui Ecosanctuary a team effort delivered a truly exceptional sustainable building on a tight budget for a great cause.
Client: Otago Natural History Trust
Completed: October 2009
Awards: NZ Commercial Project Awards 2010 (Southern Region), gold in the Education category
Categories
Design & Build, Dunedin, Education, Environmental, Interiors / Fitout, Leisure & Cultural, RetailBACK TO OUR PROJECTS