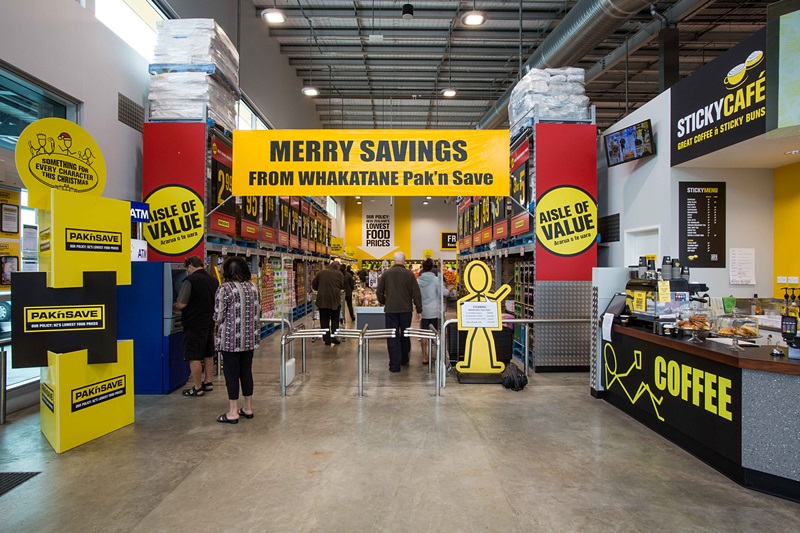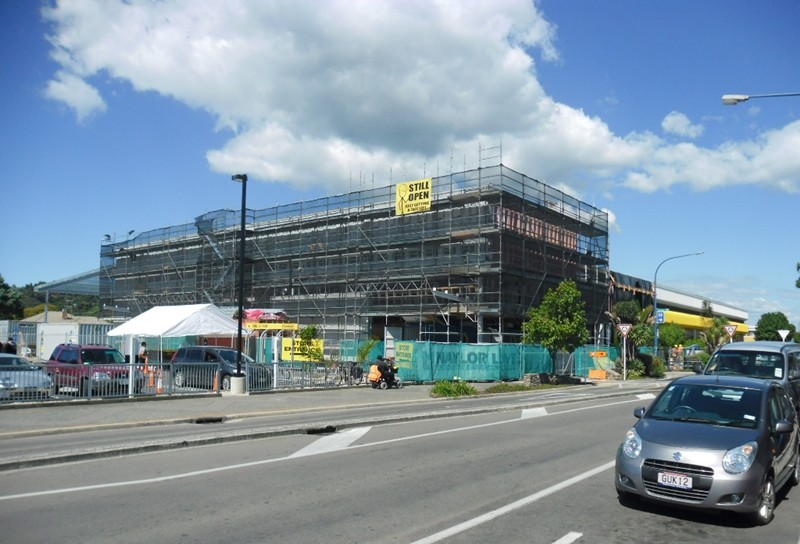 Naylor Love's project at Pak'nSave Whakatane included the extension of the existing car park to provide an additional 50 parking spaces, a 1,300m² extension to the front of the existing store and extensive refurbishment throughout, including a new café.
Keeping the store open throughout the project required extensive collaboration between Naylor Love and Foodstuffs contractors, with some busy nights spent reconfiguring checkouts ready for the following day's trading. The extension to the front of the store involved maintaining uninterrupted safe public access, which was accomplished by forming a shipping container entrance tunnel through the site. A strong collaborative relationship resulted in a smooth interface between the Naylor Love team, Foodstuffs and external contractors.
The project's location in the centre of Whakatane's Kopeopeo CBD meant the construction methodology also needed to ensure that the site's neighbours and the general public were not adversely affected. This was managed exceptionally well by the team, resulting in good relations with the general public throughout the course of the project.
The end result is the successful rejuvenation of a 1990's supermarket. The much lighter, brighter environment has been praised by both shoppers and staff.
Client: Foodstuffs
Completed: September 2015
Categories
Retail, Waikato / BOPBACK TO OUR PROJECTS