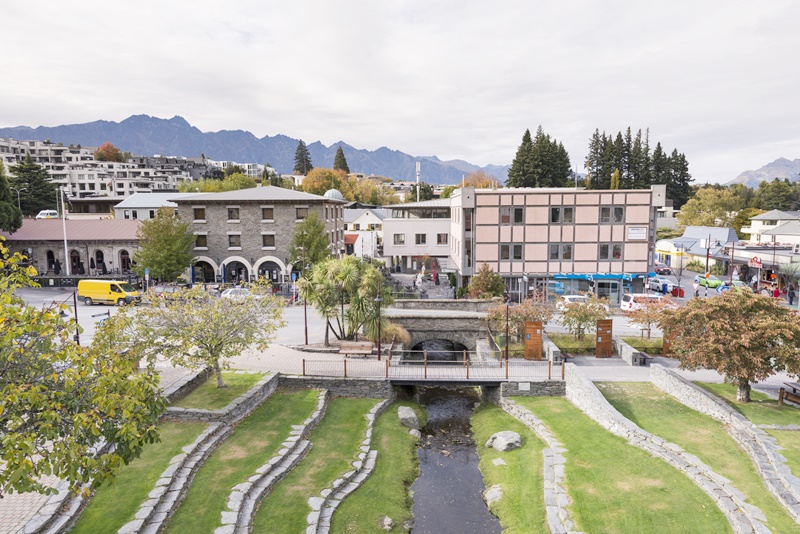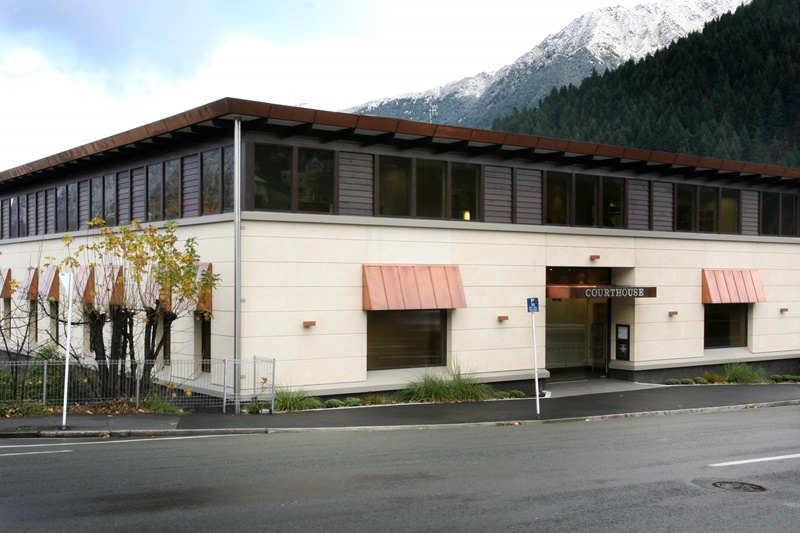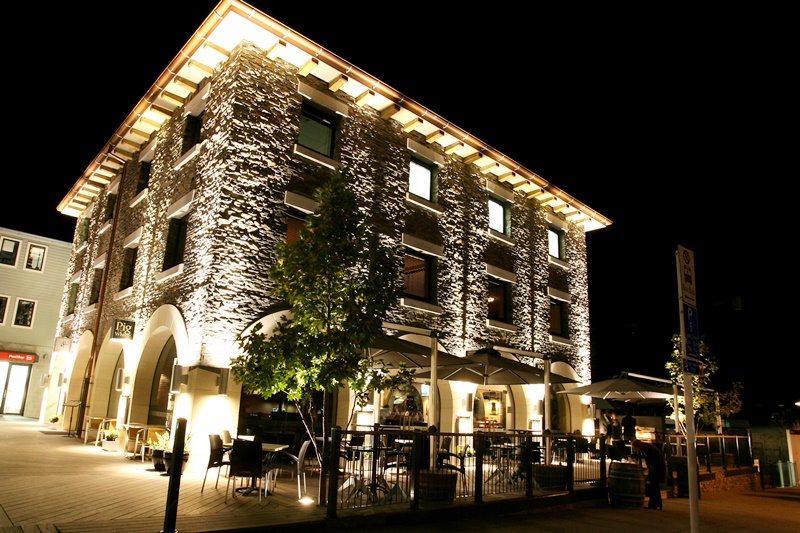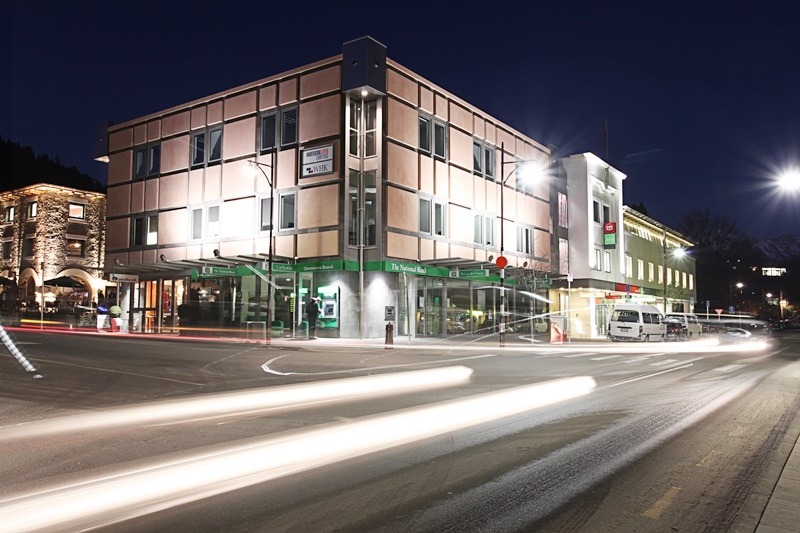 This significant development in Queenstown's CBD comprises five separate buildings, which together make up the Post Office Precinct. Horne Creek winds through the site, the realignment and protection of which was important during the project.
We completed the three storey Tāhuna building, which was purpose-built as the Queenstown Courthouse, in 2006. It contains courts, administration areas, legal chambers and cells.
Category One historic building Te Taumata served as the old Courthouse from 1876. We completely totally refurbished it in 2007, including a seismic upgrade and pub fitout.
Heritage-look Kā Kamu was designed to complement the historic Courthouse. It has three storeys and a basement, with the Pig & Whistle pub occupying the two lower levels and office suites on the top floor.
Te Nuku, next to the Courthouse, is also three storeys with office space, retail, and the Rata restaurant.
The flagship building of the Precinct, Te Ahi, is a 3,125m² partly wedge-shaped and partly square due to the constraints of the site. Its three storeys comprise ground floor retail, two levels of office space, and an underground carpark.
Built on the site of the one of the earliest European settlements on Lake Wakatipu, a full dig was required in cooperation with the Historic Places Trust. Combined with the tight timeline, busy location and the stream running through the site, this was a challenging but ultimately very well-received project.
Client: Ngāi Tahu Property
Completed: 2009
Awards: Registered Master Builders 2007 national award for Industrial/Utility project for Queenstown Courthouse, Property Council NZ Awards 2009 excellence award for the Old Courthouse restoration and merit award for the Pig & Whistle
Categories
Central Otago, Commercial, Government, Heritage, RetailBACK TO OUR PROJECTS