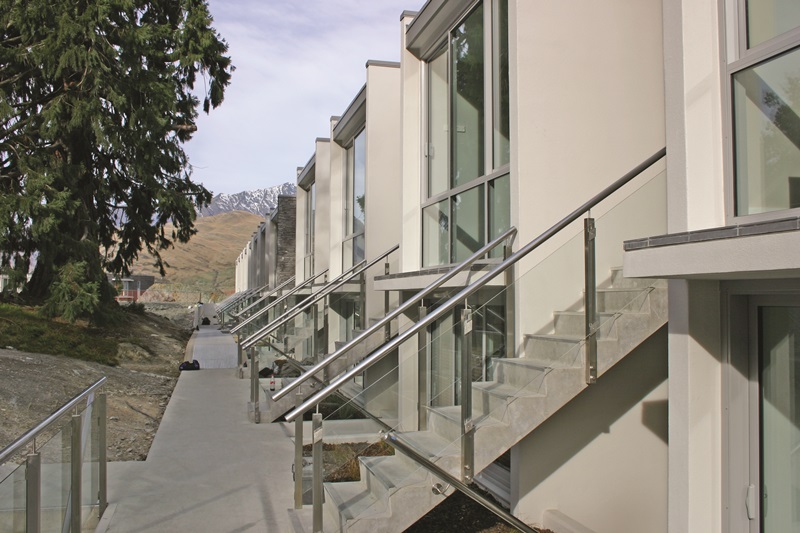 The Pounamu Apartments development occupies a prime site overlooking Lake Wakatipu and The Remarkables mountain range. Naylor Love's Central Otago team managed two separate stages of the development, with a total of 102 luxury apartments.
The mixture of residential and short term accommodation units are split into four separate structures staggered along the gradient of the landscape. Both stages required extensive earthworks, including the strengthening and stabilisation of the soil and rock hill face. The first stage also incorporated major road works, including road widening on a busy carriageway that provides the main access to Queenstown, which we achieved with no major disruptions to traffic flow.
The scope of this project was unusually large for Queenstown at the time, so our careful selection of known and trusted suppliers and contractors was key to the project meeting all timelines, budgets, and quality targets.
"We could have picked any company in New Zealand to manage this job but we picked Naylor Love as they were an established, local company. They have been fantastic; quality work, on site consultation and interaction, easy to deal with, focused on time delivery and totally professional. Naylor Love are progressing the 'defect free' vision that will become the industry standard."

Tony Koira, Principal Architect, Koia Architects
Client: McEwan Group Ltd and Pounamu Prime Ltd
Completed: Stage 1, December 2005; Stage 2, October 2008
Categories
Accommodation, Central Otago, Industrial & Civil, Interiors / FitoutBACK TO OUR PROJECTS