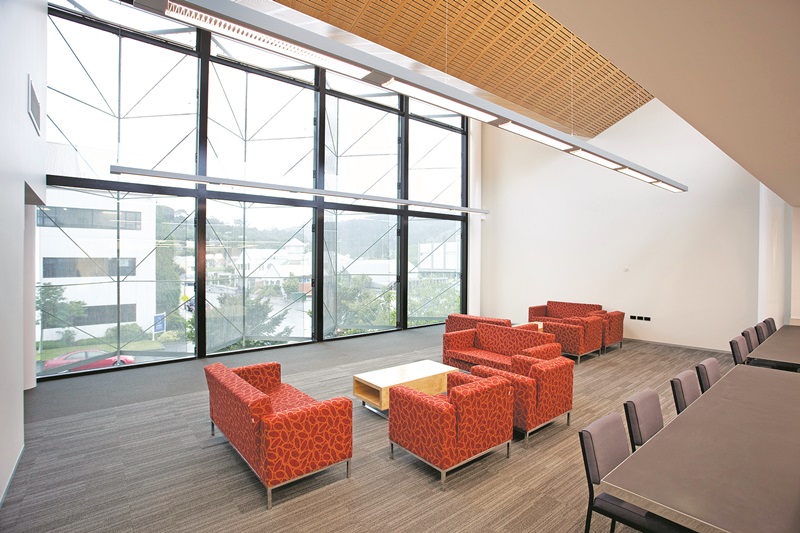 The Robertson Library on the University of Otago College of Education campus provides library and information services for the staff and students from the University of Otago and Otago Polytechnic.
Naylor Love completely renovated the ageing building inside and out over the course of the academic year. We added a second storey of library space, extra study spaces for students, enhanced IT facilities, new windows providing natural light, a new social area extending to a landscaped courtyard, new plant rooms and a total refurbishment throughout.
Just as we started onsite the client decided to add a 535m² extension to the front of the building, which we managed to complete in the original time frame with some astute programming. This addition transformed the building frontage onto Union Street, completely modernising the library.
We helped to develop a staging plan to ensure that the project progressed without interruption while still allowing safe, unencumbered access to the library at all times, with the library remaining open throughout. The rejuvenated library was handed over by Christmas to allow time for the client to re-shelve all the books in time for the next academic year.
The finished project was a complete transformation of the library into a modern learning environment which could easily be mistaken for brand new – at a fraction of the cost.
Client: University of Otago
Completed: November 2010
Categories
Dunedin, Education, Interiors / Fitout, Leisure & Cultural, Pre-ConstructionBACK TO OUR PROJECTS