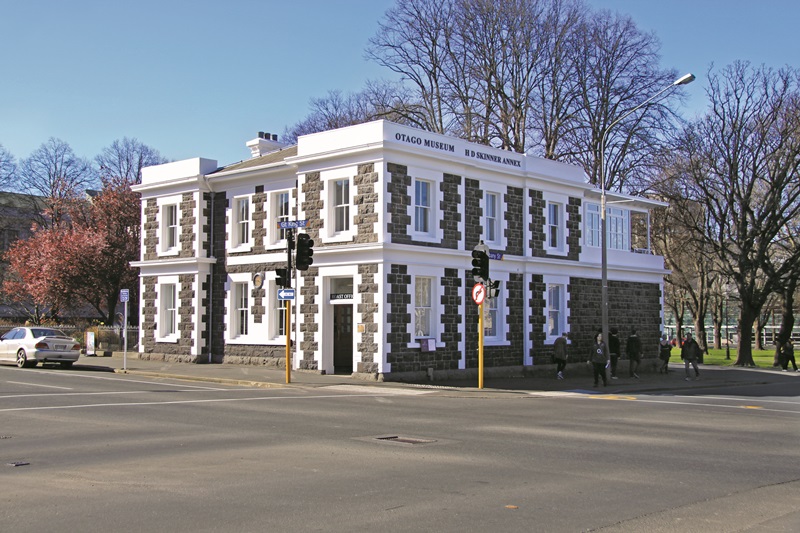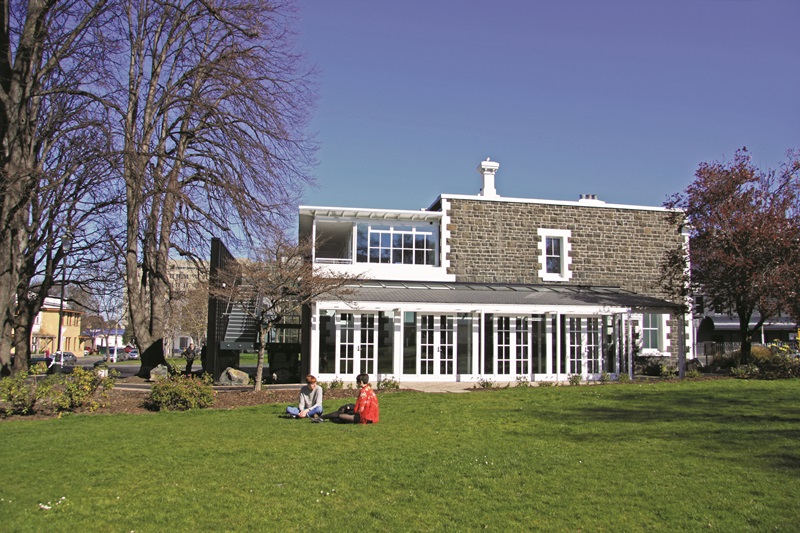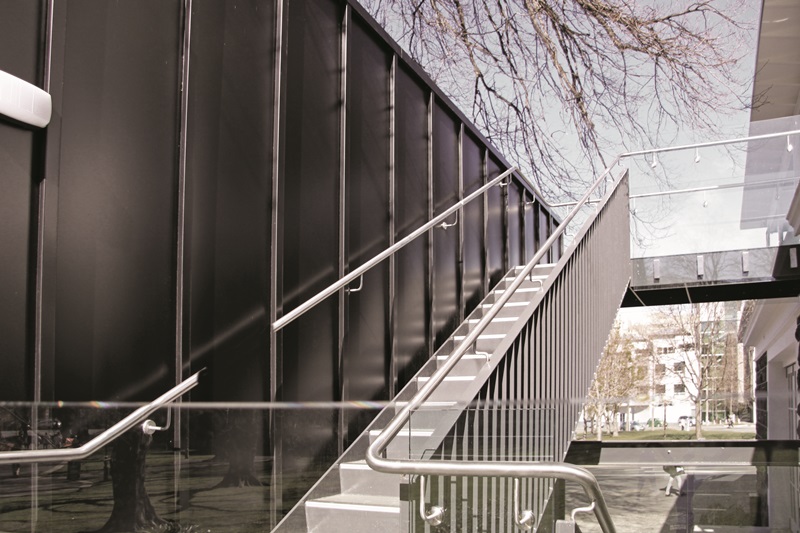 Having completed the major redevelopment of the Otago Museum in 2001, and the Discovery World Tropical Rainforest in 2006, our Dunedin team were delighted to return to the museum for the restoration of the H.D. Skinner Annex.
The Historic Place Category 2 bluestone and Oamaru stone building, which dates from 1879, served the community for over 90 years as the North Dunedin Post Office, and has been named after a distinguished former director of the museum.
From the road the exterior is largely unchanged, but a new glass conservatory added to the building now allows direct access to the Museum Reserve, an upstairs glassed-in extension and fire escape has been added to the east side. Some of the alterations, including the new atrium, have been built to be removable if this is called for in the future.
The interior of the building has been completely transformed into flexible, modern exhibition and function spaces and a café – with a few key areas left uncovered to show the original construction of the building. We also installed a new lift, toilets and kitchen, and upgraded the information technology capability.
The renovation has given a new lease of life to this significant historic building, which is set to serve the Dunedin community for another 100 years.
Client: Otago Museum
Completed: July 2013
Categories
Design & Build, Dunedin, Heritage, Interiors / Fitout, Leisure & Cultural, SustainabilityBACK TO OUR PROJECTS