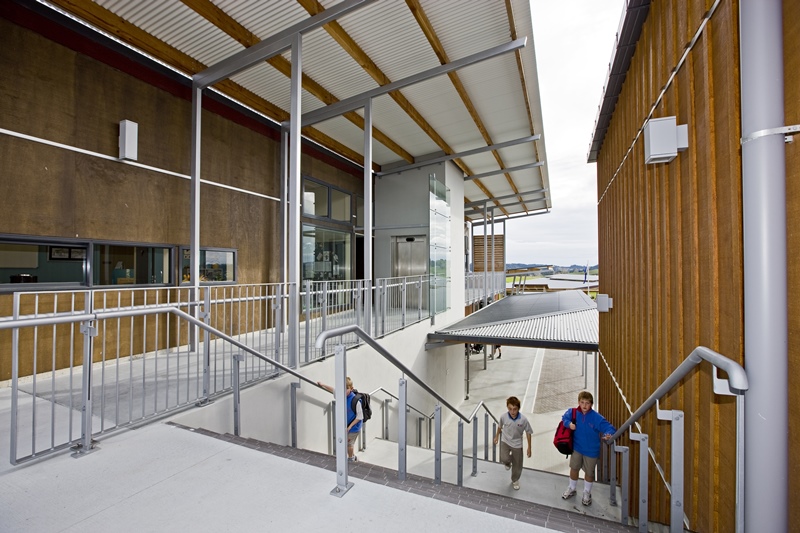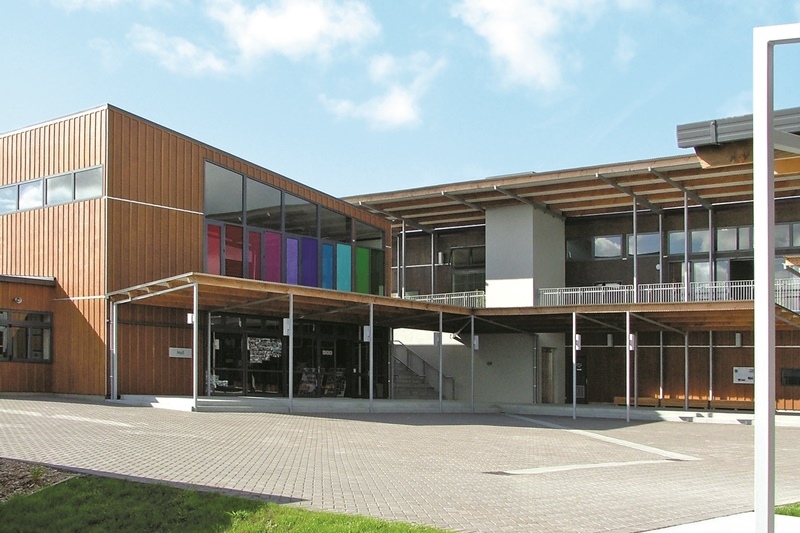 Our project at Snells Beach School involved our Auckland team being appointed on a single line of accountability model for a new school for 260 students on a greenfield site in Snells Beach, a seaside town north of Auckland.
We built five single storey classroom blocks, an administration block, hall, library, toilet facilities, covered walkways and sports fields. The school is designed to offer flexible learning spaces and to allow scope for future additions.
Early in the process we opted to design the school to environmentally sustainable standards, including rainwater harvesting, filtering storm water through rain gardens, the use of natural and recycled materials, passive ventilation and heating, and large overhangs for shelter and shade.
Our collaborative planning approach resulted in a very positive culture with the client and design and construction teams, and our responsibility for the design process promoted buildability and ensured construction price certainty. The school community and the Ministry of Education were delighted with both the smooth-running project and with their new school.
The contractors and the project manager have done us proud, because they have been incredibly responsive in terms of the brief and for what we wanted in terms of a teaching and learning environment.
Jill Corkin, Principal
Client: Ministry of Education
Completed: December 2008
Categories
Auckland, Design & Build, Education, EnvironmentalBACK TO OUR PROJECTS