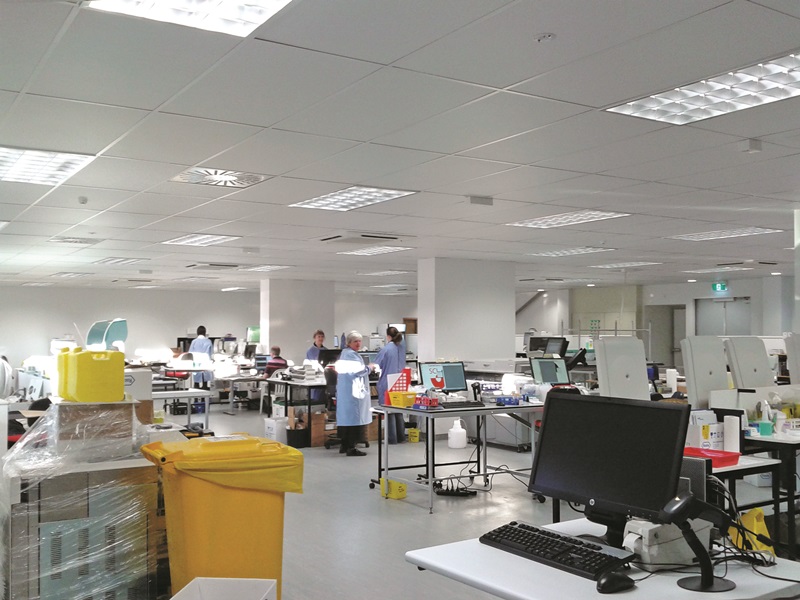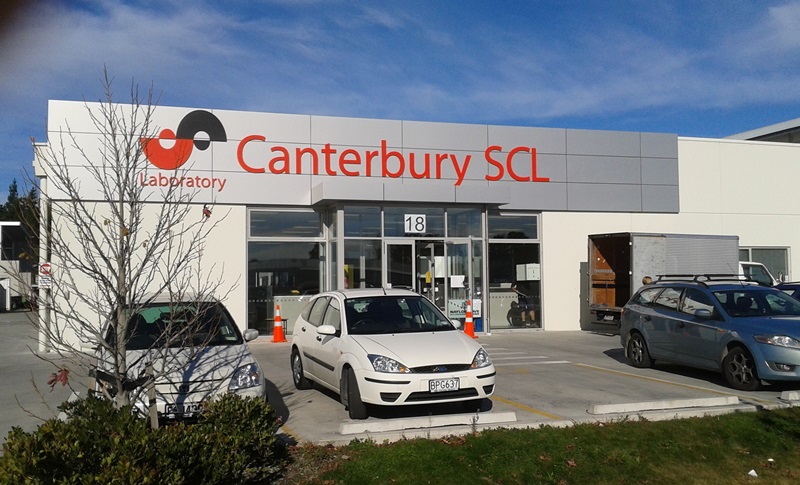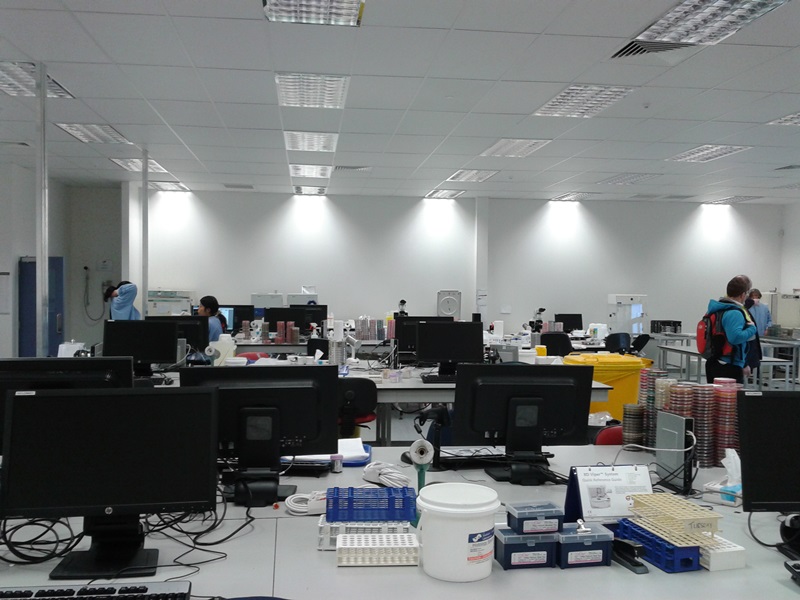 A small team from Dunedin spent much of 2012 in Christchurch, completing the fast-track conversion and seismic strengthening of a former crane hire workshop in the light industrial area around Christchurch International Airport into a high-tech medical testing laboratory and offices. This was our second major project for Southern Community Laboratories, the first being the construction of a new laboratory at Dunedin Hospital.
SCL's former Christchurch premises were damaged in the 2010-11 Canterbury earthquakes, just as their fifty staff were ramping up for a major new contract, processing thousands of samples a day. A staged programme allowed SCL to start using their new premises as soon as possible, with stringent infection, dust and noise control protocols implemented on site to ensure that the building works and testing could co-exist.
Work on site started before the design was finalised, with the Naylor Love team taking a proactive approach to problem solving and identifying opportunities for cost savings as the project's scope increased. The team's flexibility and commitment to maintaining clear communication with the client led to the successful completion of the project to a very high standard in record time.
Client: Southern Community Laboratories
Completed: November 2012
Categories
Commercial, Dunedin, Environmental, Health, Interiors / Fitout, Pre-Construction, SustainabilityBACK TO OUR PROJECTS