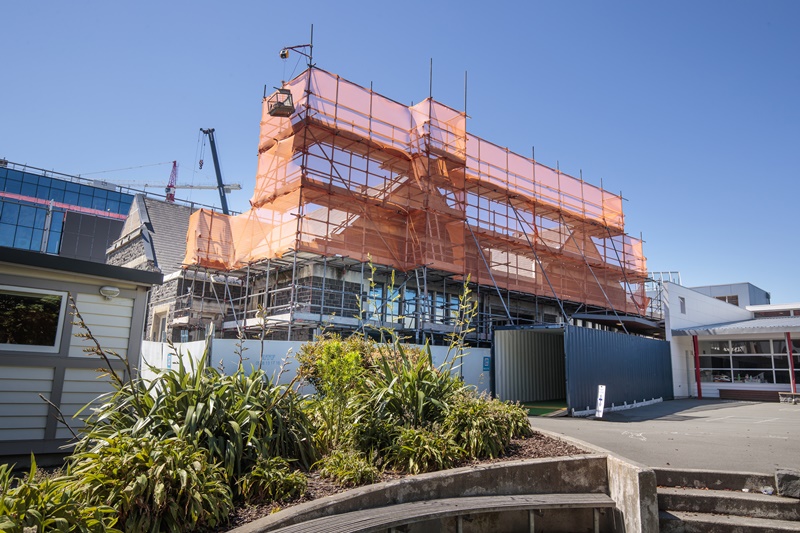 St Michael's is a small school located in the central city. We were contracted to repair and strengthen their earthquake damaged category two heritage-listed stone classroom block, thought to be the oldest school classroom building left in Christchurch.
The building repair work externally consisted mostly of the external stone gables being taken down and fully rebuilt, including the all the stone parapets. We repaired the slate roof, replaced a large part of the flat roof, and installed structural steel into the roof space to brace all the old trusses, as well as the top of the high internal brick wall.
Internally, the render on the walls was badly cracked, and needed to be lined over with batten and gib board. We chased carbon fibre strips into the internal brick walls to improve their structural strength. Finally, all the services were reconnected with the existing school and commissioned, leaving a rejuvenated and much stronger school building.
Like all heritage buildings, the Old Stone Building at St Michael's Church School was full of surprises. The client and school were very happy with the finished product, which was commended at the 2018 Canterbury Heritage Awards.
Client: Church Property Trustees
Completed: July 2017
Categories
Christchurch, Education, Heritage, Seismic, Small WorksBACK TO OUR PROJECTS