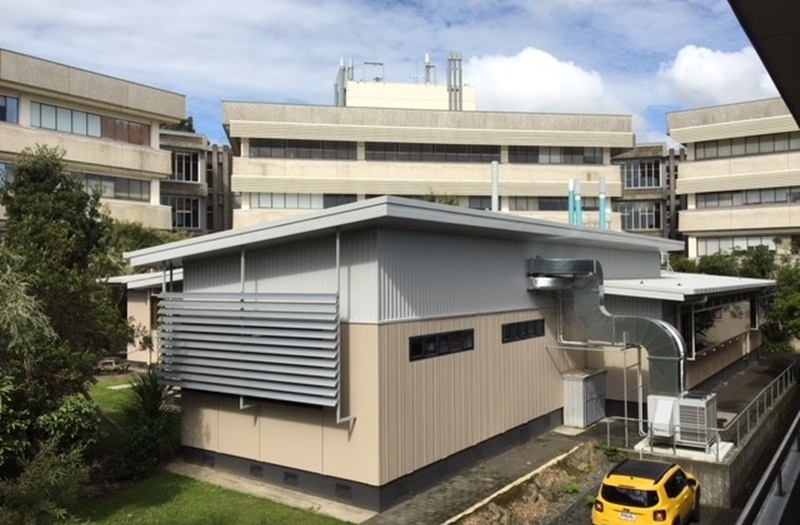 Our Waikato/BoP team secured a contract to replace the leaky roof at their University of Waikato's Thermophilic Research Unit laboratory, starting on site in April 2017. The scope included removing and the original flat roof and replacing it with a pitched long run roof.
We devised a build sequence which allowed us to construct the new roof over the old one, only removing the old roof once it was fully enclosed. Our methodology allowed for the laboratory to remain in use throughout the project, took the tight site access into account, and enabled safe removal of the old asbestos-containing Nuralite roofing.
We also restructured the roof truss layout to align with the post and beam structure, reducing the trusses by half and allowing much more space for a mechanical services upgrade within the roof space, and suggested a metal fascia system instead of timber for reduced maintenance.
The laboratory, initially intended as a temporary building, is now weathertight and set to last for a good few more years.
Client: University of Waikato
Completed: August 2017
Categories
Education, Pre-Construction, Small Works, Waikato / BOPBACK TO OUR PROJECTS