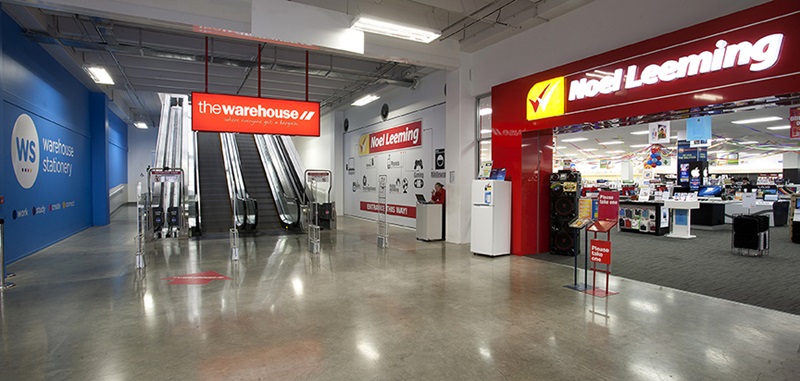 This negotiated contract in Hamilton's busy town centre included the refurbishment of the existing Warehouse store, which originally spanned two storeys, compacting it all onto the top floor along with their office space. The ground floor was then reconfigured to include Warehouse Stationery, Noel Leeming and Hollywood Bakery stores, and public toilet facilities.
We punched through the existing precast panels facing Anglesea Street to create large windows at ground level, so stringent health and safety measures were taken to ensure the safety of the public using the footpath outside. All site deliveries were coordinated through The Warehouse's loading bay to minimise traffic disturbance.
The Warehouse continued trading on the top floor throughout the project, so all demolition and noisy works needed to be done overnight outside opening hours. Regular meetings were held with store management to ensure that our works caused minimal disruption.
Client: The Warehouse Ltd
Completed: November 2013
Categories
Pre-Construction, Retail, Waikato / BOPBACK TO OUR PROJECTS