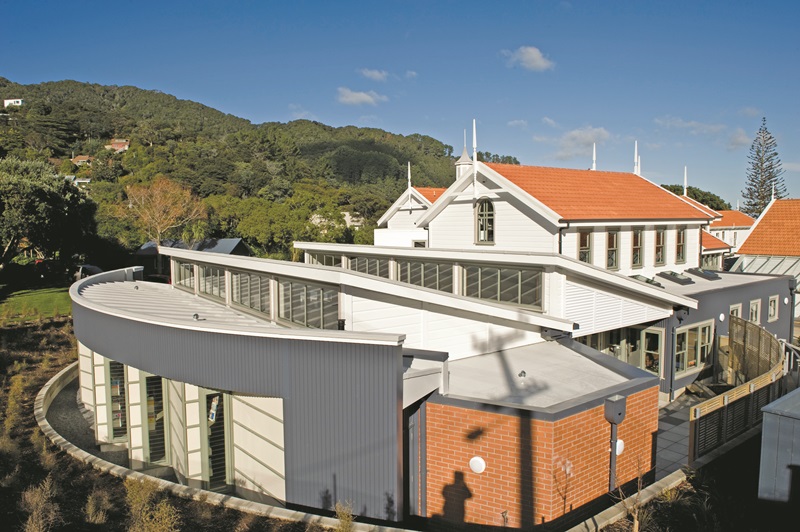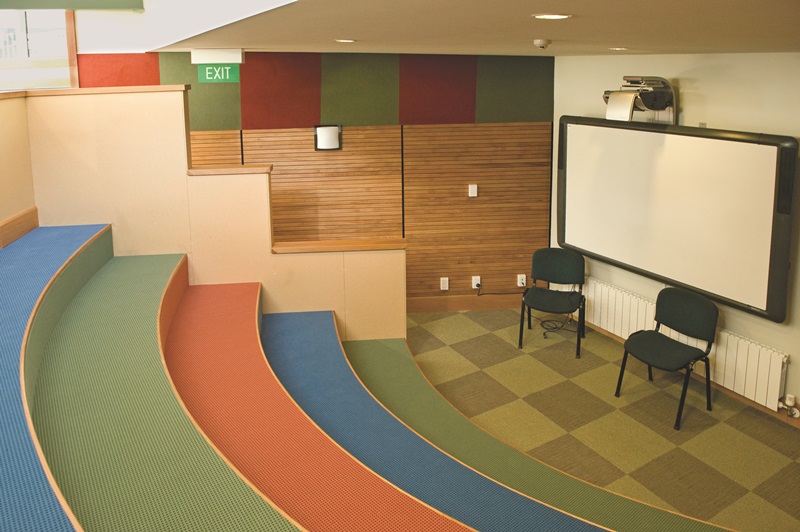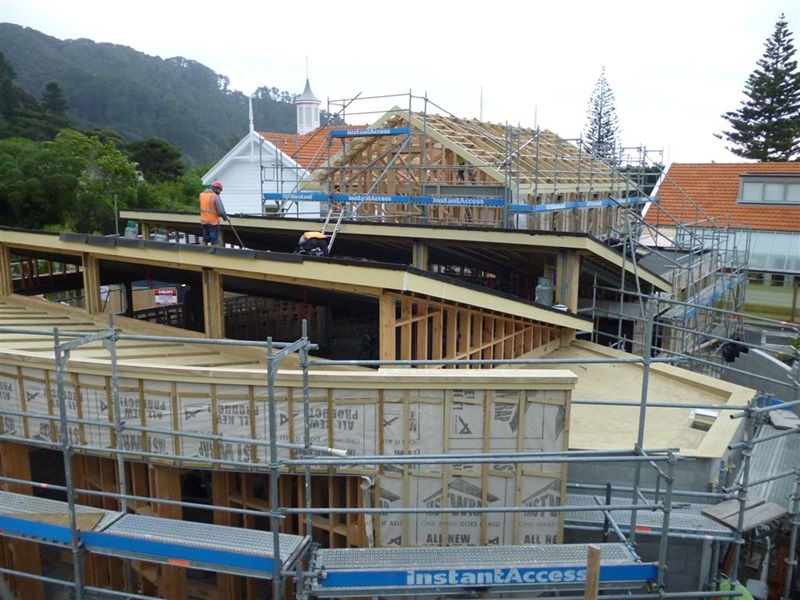 Naylor Love's project at Wellesley College project was a new library, auditorium and ICT suite, with additional classrooms upstairs and basic kitchen amenities.
Designed by DLA Architects, the new building is in keeping with the period style of the existing buildings, whilst incorporating contemporary claddings such as Titan Panel and corrugated steel. With the curved walls and various levels throughout the building, the design raised some challenges, but the dedicated site team achieved a very satisfying result.
Naylor Love were also asked to carry out additional construction to increase the seismic strength of some of the existing school buildings to achieve current Building Code.
The site in Days Bay offered some challenges due to time restraints and manoeuvrability, but with detailed planning and careful client and neighbourhood liaison, we kept good time and relationships. We developed a strong working relationship Wellesley College over the course of the project, resulting in an exciting building and a delighted client.
Client: Wellesley College Board of Trustees
Completed: February 2012
Categories
Education, Interiors / Fitout, Seismic, WellingtonBACK TO OUR PROJECTS