Our Values
Our values act as a reference point for everything we do at Naylor Love. We are committed to demonstrating our values when interacting with each other, our customers, our suppliers and the community.
Ko Naylor Love mātau, ka noho nei ō mātau uara hei kaupapa mō ā mātau mahi katoa. Kei te ū mātau ki te tautoko, ki te whakaatu hoki i ō mātau uara ki roto i ā mātau hononga ki a mātau anō, ki ā mātau kiritaki, ki te hapori hoki.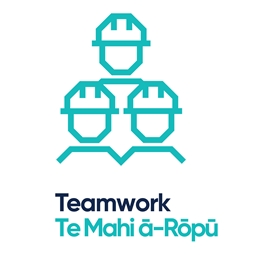 Teamwork
Working together, asking each other for help, cooperating and supporting each other for the benefit of our customers, Naylor Love and each other.
Ka mahi tahi mātau, ka pātai ki a mātau anō kia āwhina mai, ka mahi paheko me te tautoko i a mātau anō hei painga mō ā mātau kiritaki, mō Naylor Love, mō mātau tonu.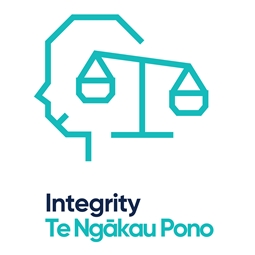 Integrity
Honesty, doing what we say we are going to do, respectfully expressing our ideas and opinions.
Ko te pono, ko te mahi i tā mātau i kī ai, ko te whakaputa whakaute i ō mātau whakaaro.
Consideration
Caring for our people, their families, our stakeholders and the planet by putting health, safety, wellbeing and the environment at the forefront of our decisions and actions.
Ko te tiaki i ō mātau tāngata, ō rātau whānau, ō mātou kaiwhaipānga, me te ao mā te whakatōmua i te hauora, i te haumaru, i te oranga me te taiao ki roto i ā mātau whakataunga me ā mātau mahi.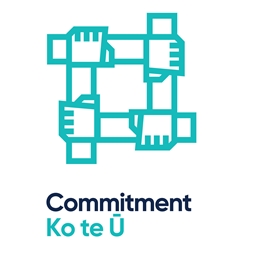 Commitment
Being passionate and professional, dedicating and binding ourselves to our promises and to each other. Striving for Zero Harm and undertaking to improve the environment.
Ka kohara, ka ngaio, ka whakawhirinaki i a mātau ki ā mātau oati, ki a mātau anō hoki. Te nanaiore ki te Tūkino Kore, me te whai tonu ki te whakapai ake i te taiao.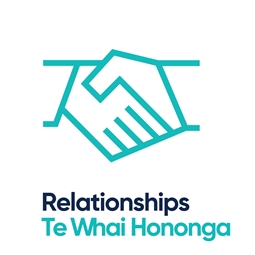 Relationships
We give our bond to our customers and our people, built on respect, being user friendly, proactive and solutions focused, providing "measurably the best" service.
Ko tā mātau kupu, koia ko tā mātau oati ki ā mātau kiritahi me ō mātau tāngata, he mea hanga ki runga i te whakaute, i te whakamāmā i ngā mahi a te hunga e whai wāhi mai ana, i te ngākau kōkiri, i te aronga urupare, i te whakarato hoki i te ratonga "ka taea te ine hei mea tino pai rawa."