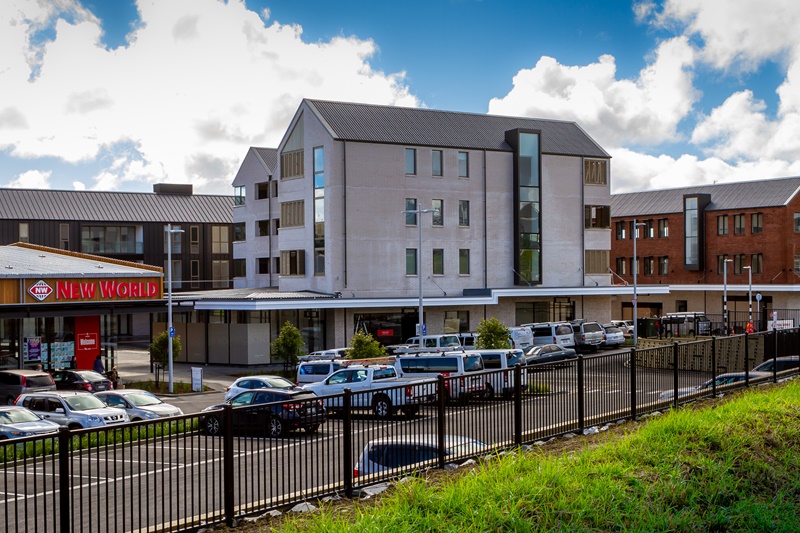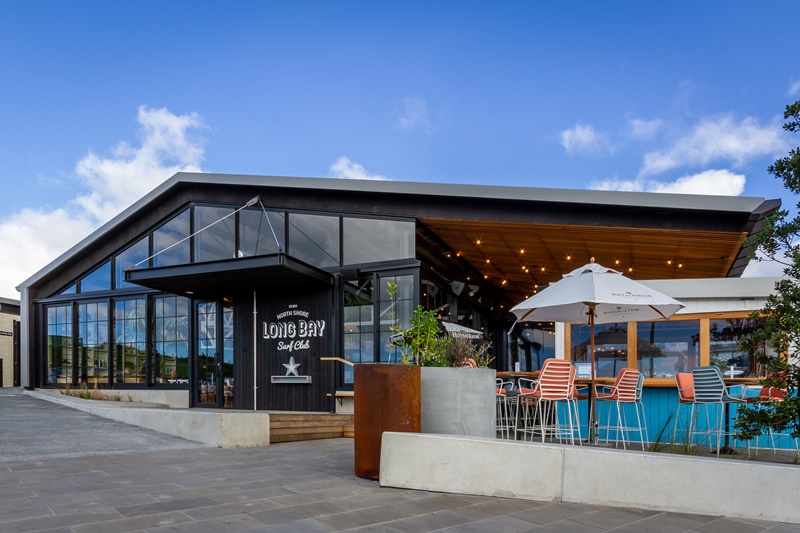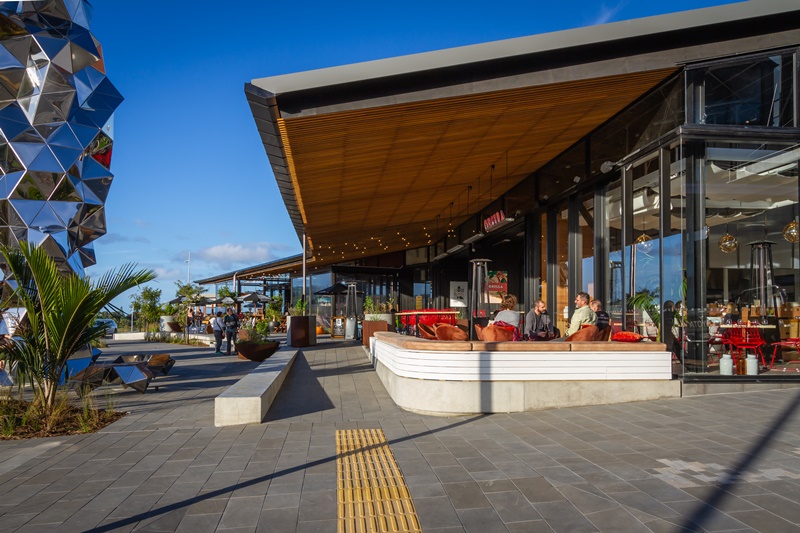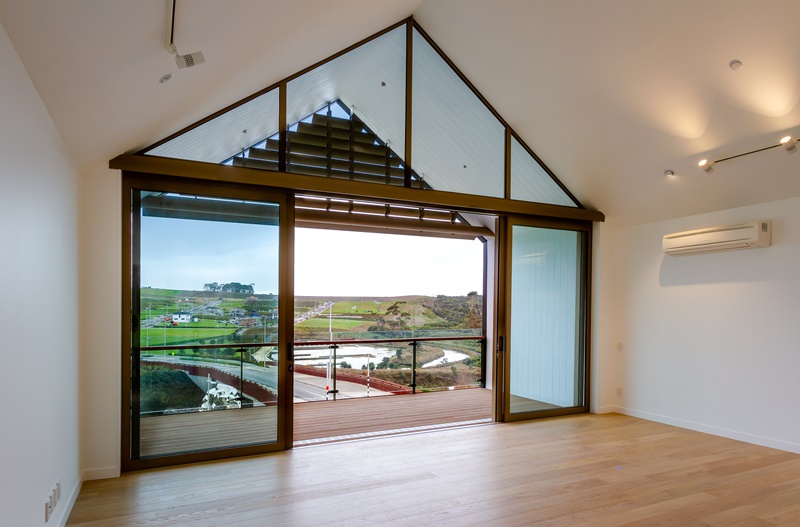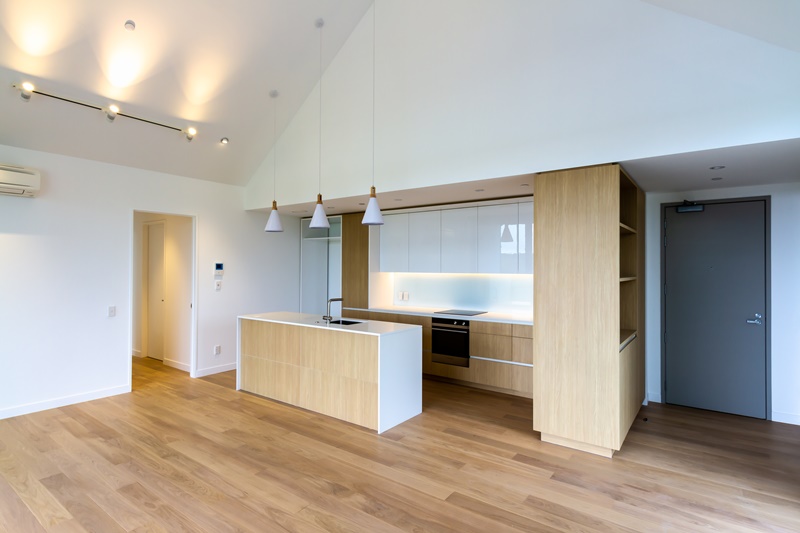 Long Bay Village is a mixed-use town centre development with multi-unit residential plus various retail and commercial tenancies. It is located in Long Bay, a large residential subdivision on Auckland's North Shore.
The development is made up of five buildings: a New World supermarket, two multi-storey buildings with retail on the ground floor and apartments above, a mixed retail/commercial building, and a single-level restaurant precinct. There is also an expansive undercroft car park beneath the supermarket and apartment buildings. In total there are 26 one- and two-bedroom apartments, 2,350m² of retail space, 1450m² of commercial tenancies, a 2,900m² supermarket and 1,000m² of food and beverage space.
The traditional steel and concrete structures are given a timeless feel through the high-quality finishes we achieved on the various claddings, including cedar, brick, Spanlok roofing, ACM and Hinuera stone.
Our team contributed to the design under an ECI agreement, staging building consents to enable a faster start on site, selecting multiple subcontractors across the five buildings to ensure adequate resource levels, and staging multiple workfronts with dedicated site teams to maximise productivity.
This project won the hotly contested Project Sustainability Award at Naylor Love's annual Excellence awards due to the team's proactive approach to waste management and material re-use, with collection zones for various materials established around the sprawling site. The team established partnerships with several not-for-profit groups and managed to divert three truck-loads of materials away from landfill.
With five large buildings under construction on a 1.7 hectare rolling site bisected by a road, there were multiple work sites and multiple site access points throughout the project. Our site team's meticulous planning and careful oversight kept the project on track, with the buildings opening in stages from May to August 2019.
Client: Todd Property Group
Completed: August 2019
Awards: NZ Commercial Project Awards 2020 – Silver Award, Retail category
Categories
Accommodation, Auckland, Commercial, Environmental, Pre-Construction, RetailBACK TO OUR PROJECTS