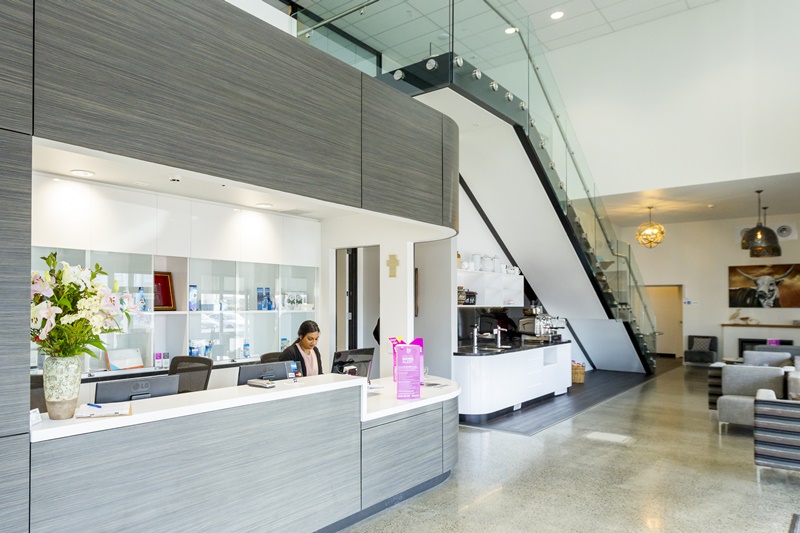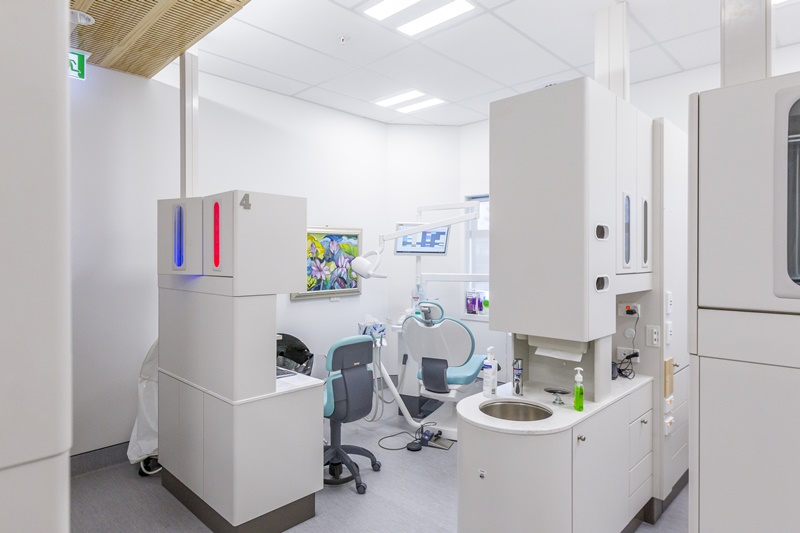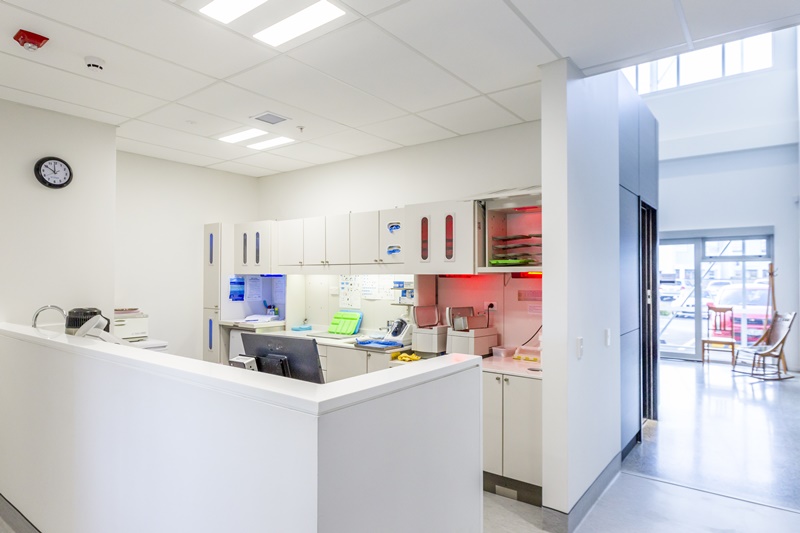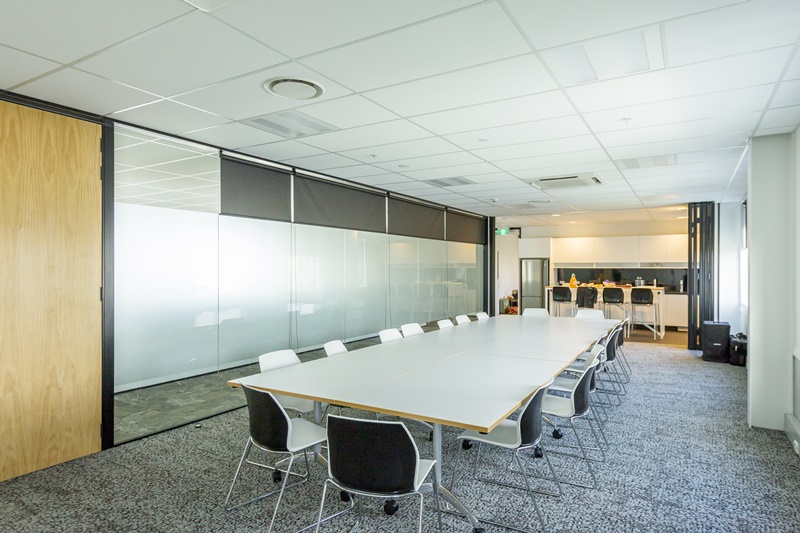 Our project at Old Villa Dental was the interior fit out of a new two-storey commercial development, transforming the base building into a modern, state of the art dental practice.
The scope included consultancy rooms, clinical areas, a reception area, staff kitchen and several amenity spaces, as well as a feature internal stair case connecting the two floors. Our team paid particular attention to the integration of specialist medical services and equipment into the building.
The project ran for six-months and went very smoothly right until the last minute, when we discovered that the imported dental chairs did not meet the requirements of the New Zealand Building Code. Our Site Manager Tony Kay immediately swung into action, contacting the Australian supplier, ordering parts, making sure they'd arrive on time, getting the new parts fitted and the systems modified, and charming the Council into a speedy re-inspection – all within 48 hours, right on time for the client to open as planned.
The client was delighted with the finished project, which achieved their vision of a warm, welcoming environment and high-quality finishes.
"Naylor Love built our bespoke dental clinic on 697 Wairere Drive, Hamilton. They have planned and delivered on time to the minute. I cannot recommend them high enough. This is an organisation of excellence, transparency, character and trust."

Charl Eksteen, Old Villa Dental
Client: Old Villa Dental
Completed: March 2017
Categories
Health, Interiors / Fitout, Waikato / BOPBACK TO OUR PROJECTS