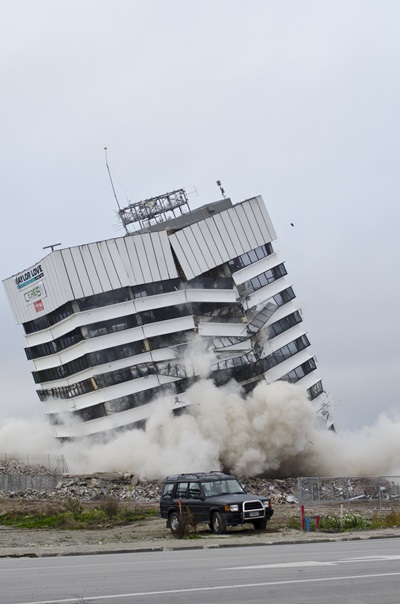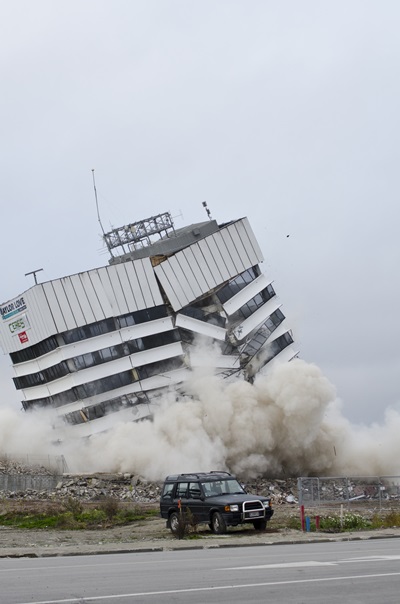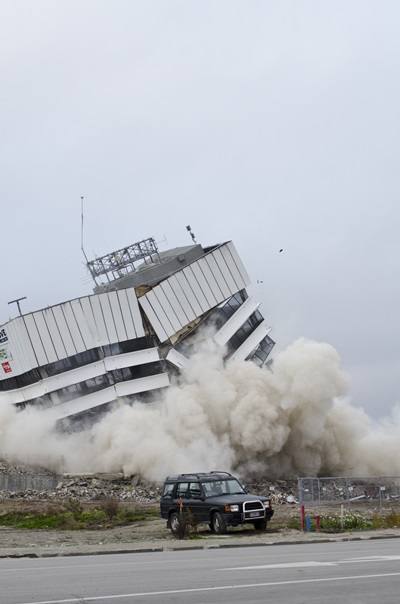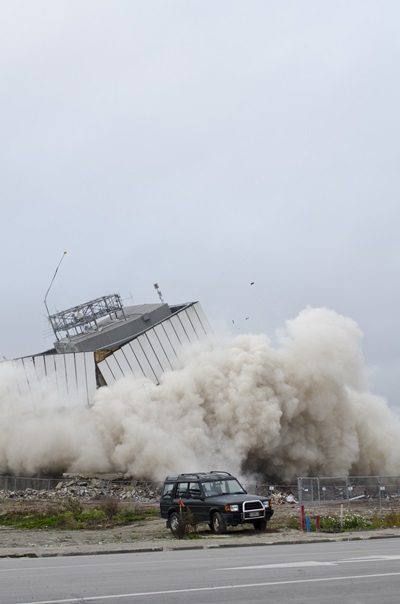 The Naylor Love team in Christchurch was the prime contractor in a number of major demolitions of multi-storey commercial buildings following the devastating 2010-11 Canterbury earthquakes, partnering with subcontractor Ceres New Zealand on the demolitions of 202 Cashel Street (Westminster House), the BDO Spicers building and NZI House.
The highest profile demolition job was the implosion of the 14-storey Radio Network House in Worcester Street, which was the first ever controlled building demolition by explosives in New Zealand.
After several months of meticulous investigations and an interior strip-out, 60kg of explosives were used to completely collapse the building in 6 seconds, to the delight of several hundred onlookers. After over a year of painstaking demolitions, it was widely viewed as a huge step forward for Canterbury's earthquake recovery.
Client: Canterbury Earthquake Recovery Authority (CERA)
Completed: August 2012
Categories
Christchurch, Industrial & CivilBACK TO OUR PROJECTS