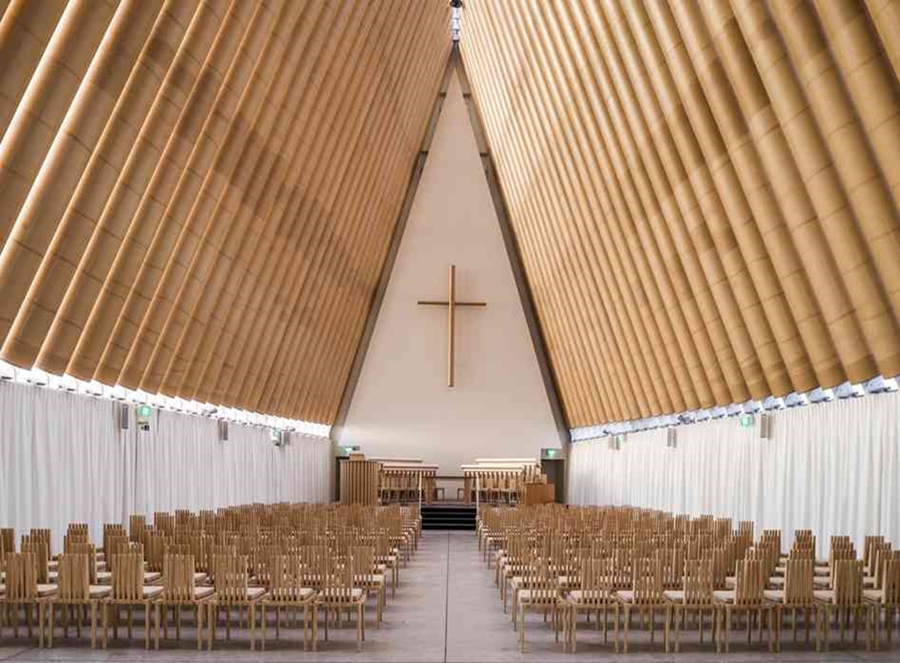 After the February 2011 earthquake, the Christ Church Cathedral Group contacted world-renowned architect Shigeru Ban to design a temporary cathedral which could seat 700 people and last at least 10 years. His innovative solution was an A-frame structure with massive cardboard tube rafters.
Naylor Love was heavily involved in the in the design phase of this world-first project, providing a great deal of practical building advice to complement Ban's amazing design.
"Naylor Love are simply one of the best contractors I have ever worked with in the world. Their attitude and willingness to help in all areas of this challenging project was commendable."
Shigeru Ban, architect
We're delighted that both locals and visitors have embraced the "Cardboard Cathedral" as a place of worship, an arts venue and a much-photographed tourist destination. Christchurch's first iconic post-quake building is set to endure for many years.
Client: Christ Church Cathedral Group
Completed: June 2013
Awards: ​NZ Property Council Excellence Award – Special Purpose Property 2014, Window Association of NZ Design Flair Awards – Supreme Winner 2014
Categories
Christchurch, Interiors / Fitout, Leisure & Cultural, Pre-ConstructionBACK TO OUR PROJECTS