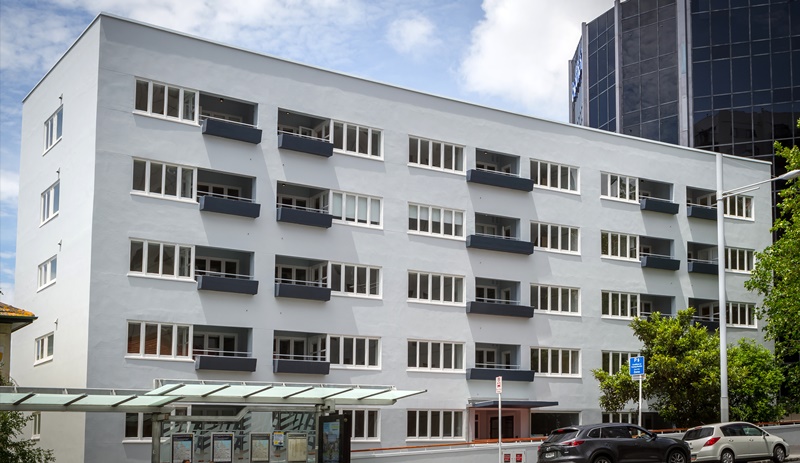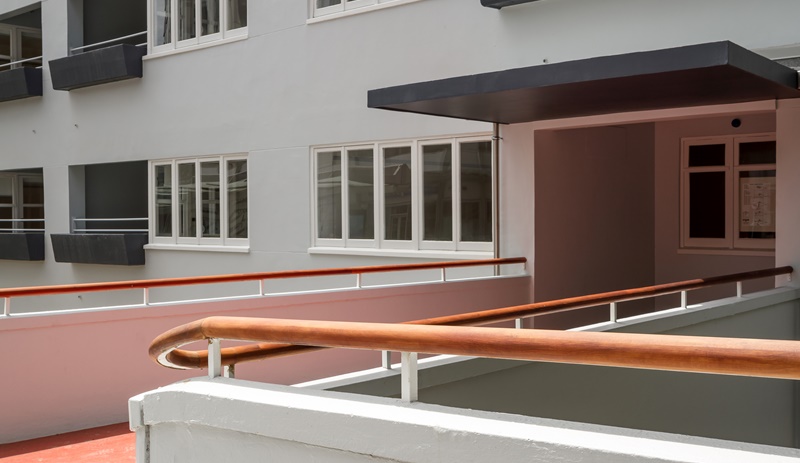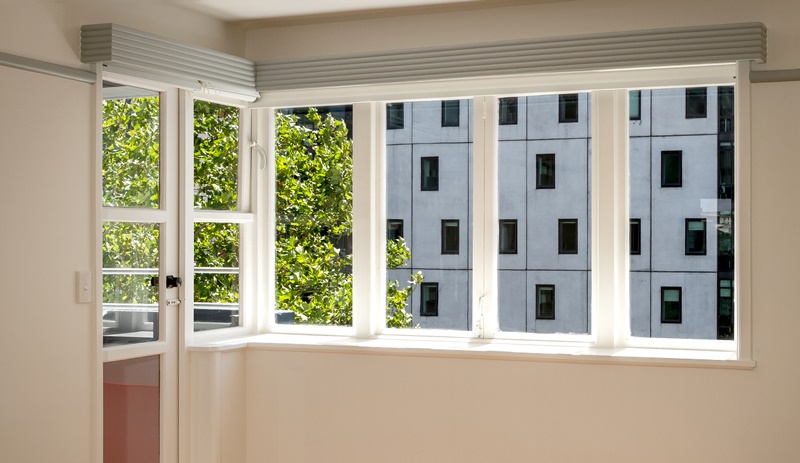 Waikohanga House is a former 1940's-era state housing apartment complex at 44 Symonds Street. We refurbished the first six-storey block inside and out, giving it a new lease of life as post-graduate student accommodation for the University of Auckland.
We worked closely with the architect RTA and heritage architects Archifact to comply with the heritage constraints in this Category A heritage building. We preserved and meticulously restored as many original features of the building as possible, including the rimu flooring, cedar windows, balustrades, built-in cabinetry – and even the door handles.
With the building stripped out and strengthened, the roof fixed and several contamination issues (including asbestos and drugs) overcome, we refurbished the 29 one- and two-bedroom apartments and communal areas from top to bottom. We completed the project within programme and to high quality standards.
We're currently refurbishing the second apartment block in the development.
Client: University of Auckland
Completed: December 2017
Categories
Accommodation, Auckland, Heritage, Interiors / Fitout, SeismicBACK TO OUR PROJECTS