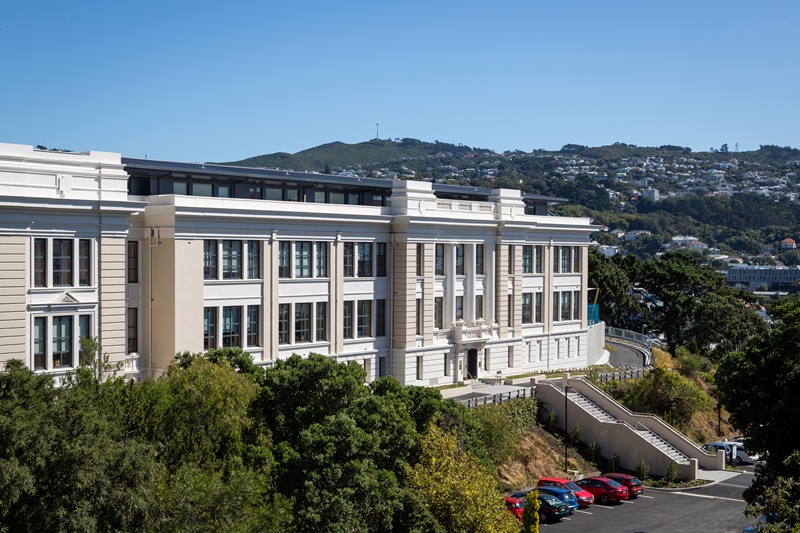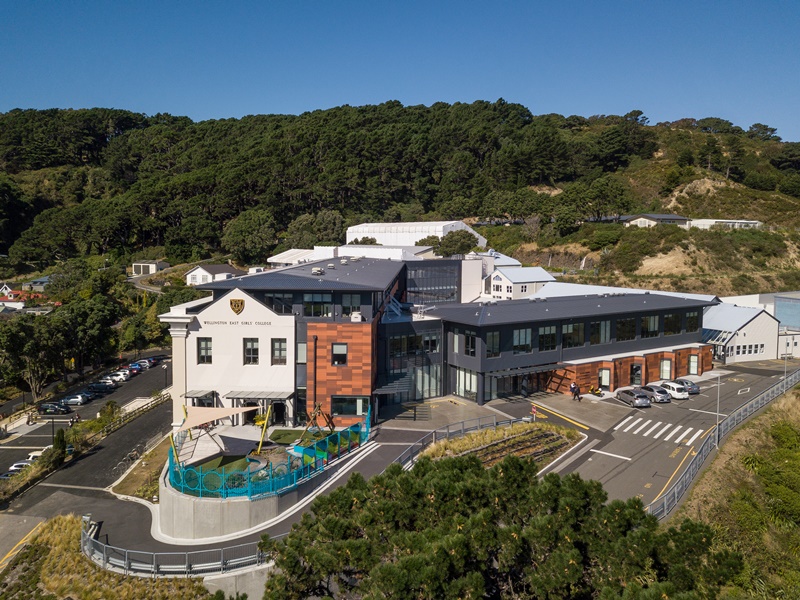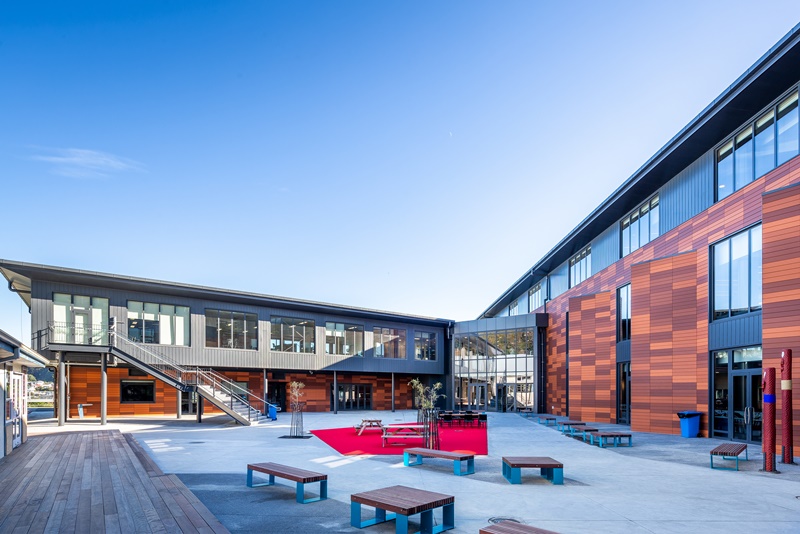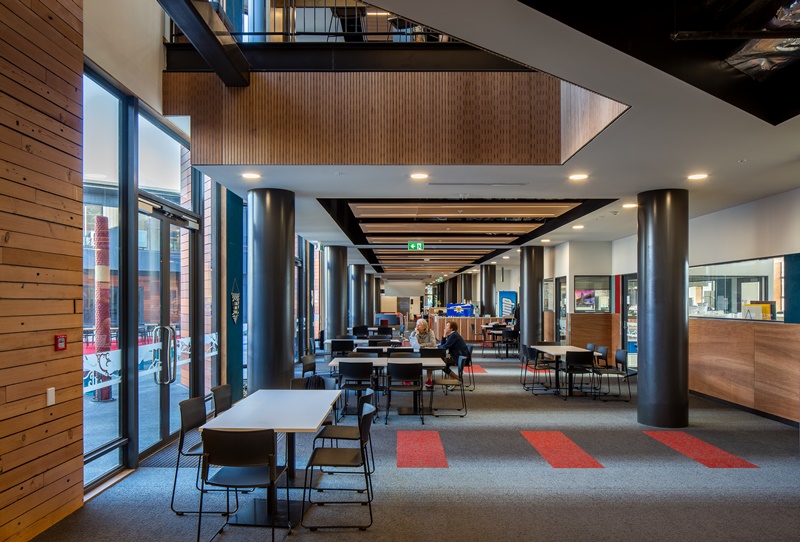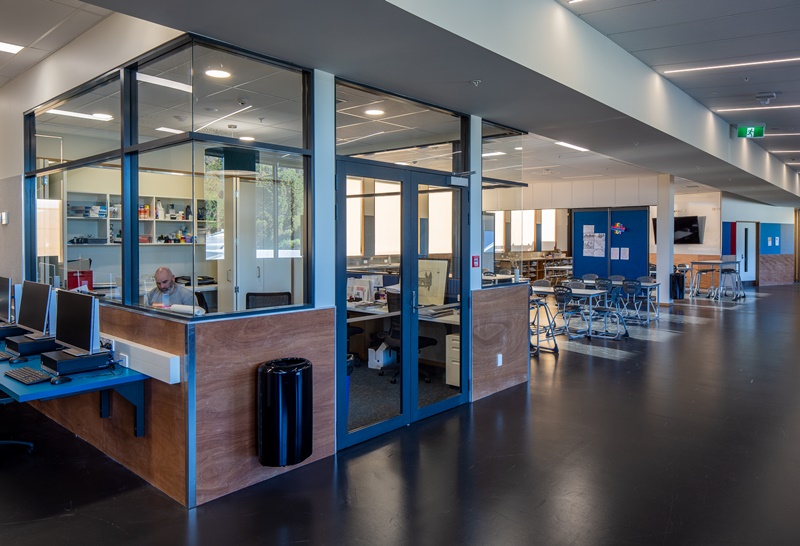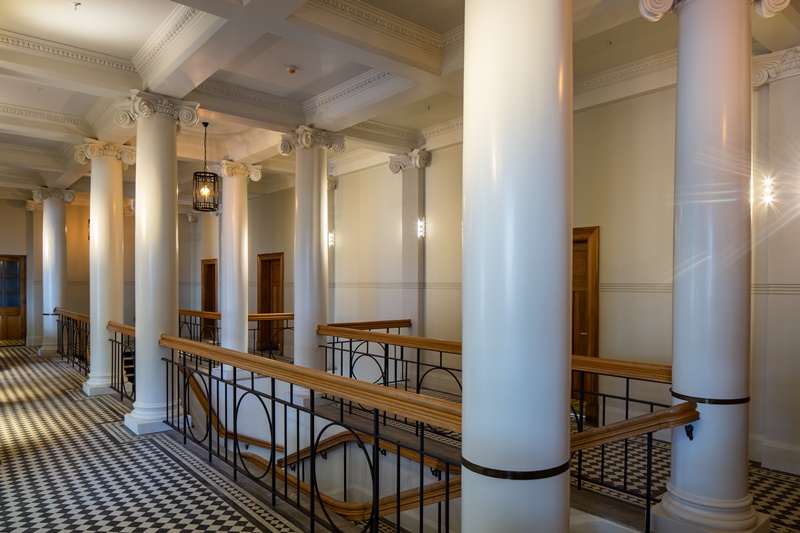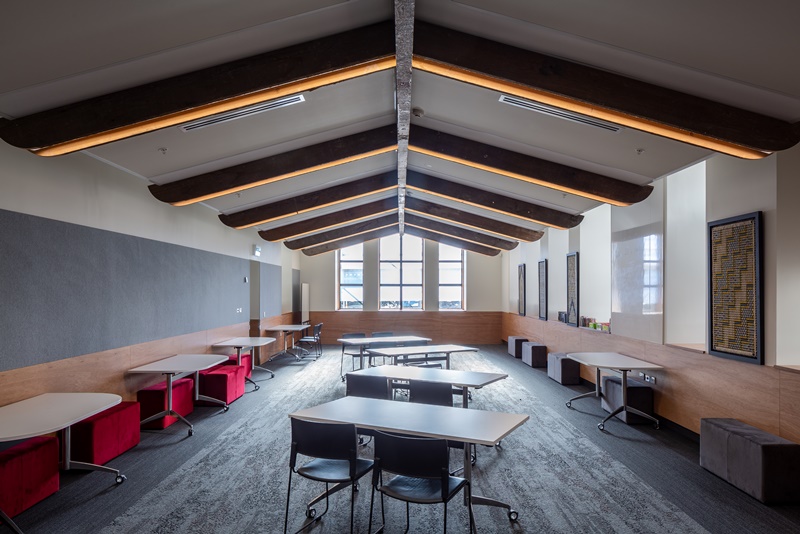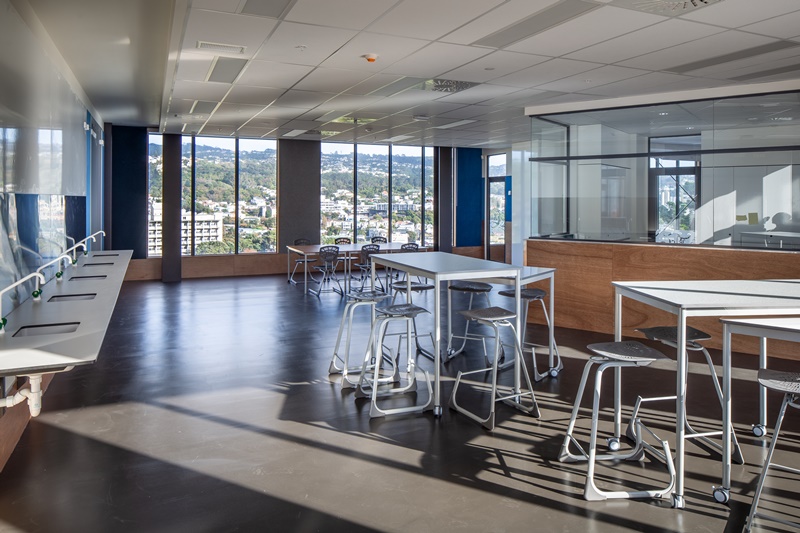 We returned to Wellington East Girls' College in 2017 to build 6,000m2 of state-of-the-art educational facilities behind the 70-metre-long Historic Place Category 1 listed façade that we strengthened in an earlier project.
The three linked buildings contain modern learning teaching spaces, a special needs unit, a teaching kitchen, administration areas, a music block, art, science and circulation spaces, a library, a whare manaaki and a media studio. Outside there is a quad in the centre of the three buildings, a large car park, a special needs garden, and a dedicated driveway to the special needs unit retained by precast panels.
This project tested our team's ingenuity to the limit, with asbestos throughout the demolished buildings, pipes and soil, lead paint removal from 2,000m2 of façade, a tangle of obstructions and services below ground, a heritage vestibule to restore, the logistics of managing a very tight site, and the day-to-day realities of operating a building site in a live school environment. We managed these challenges by keeping in close contact with the school, constantly adjusting traffic management plans, shifts and noisy work to suit, and maintaining a network of container walkways and temporary hoardings through the site.
Both the main entrance to the school and its cultural heart, the Main Block is thoroughly modern, fully accessible and seismically strong, but still preserves parts of the heritage building that has been a feature of the Wellington skyline since 1924.
"The Naylor Love project and site team delivered this highly complex build to an exceptional quality of finish in a collaborative and cooperative manner which was also exceptional."

Martin Hubbard, The Building Intelligence Group
Client: Ministry of Education
Completed: February 2020
Awards: NZ Commercial Project Awards 2021 – Gold Award, Construction Marketing Services Education category
Categories
Education, Heritage, Interiors / Fitout, Seismic, WellingtonBACK TO OUR PROJECTS