Urology and Renal departments project
Alongside the copper pipe replacement project, we're also refurbishing over 1200 square metres to deliver brand new Urology and Renal departments at Wellington Regional Hospital.
As a clinical area, having a level floor is critical for end users as well as service/room set out, so we needed to complete extensive floor levelling to resolve a 100 millimetre variance to within the tolerance of the engineer's specification.
As with the copper pipe replacement project, we're using the latest technology to ensure that the refurbishment runs smoothly. We carried out a point cloud scan once we had completed the internal strip out, as this was the most efficient time to get the most usable data.
We used the scan to coordinate the new services with the existing structure and services and to set out the new internal walls. Most impressively, we used it to determine exactly how much floor levelling was required and how much additional dead load was being added to the slab.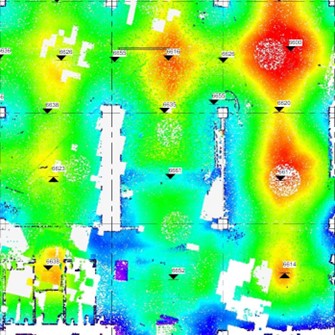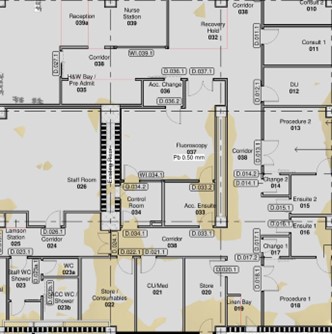 All-in-all, the scan gave us great data early in the project to better coordinate the build.
We're also using HoloBuilder extensively in the Urology and Renal project. HoloBuilder's 360 degree camera allows us to capture an entire area with just one image. This provides spatial context and speeds up onsite investigations in the live hospital environment, where access and time and may be limited.
The photo captures everything in a room/space with one shot, which is great in areas that look the same in a standard, 2D photo. It also provides a good record of construction progress right through the build, capturing useful before and after photos and quality assurance records such as pre-/post-line.