Wellington Town Hall update
Our Wellington Town Hall redevelopment project is still in full swing at Alert Level 2. It continues to offer some of the trickiest technical and physical building challenges you'll find anywhere.
Currently we're rectifying rot damage in the timber roof trusses over the auditorium. The rot is in the truss supports, so we need to prop up the roof before we can remove the damaged sections of timber. The props are 18 metres high, so are significant elements in themselves.
But that's not all – the props need to pass through the 100 plus year-old heritage pressed metal ceiling. We've carefully removed the affected sections, inspected and catalogued them, and stored them off site so they can be reinstalled when the props come out.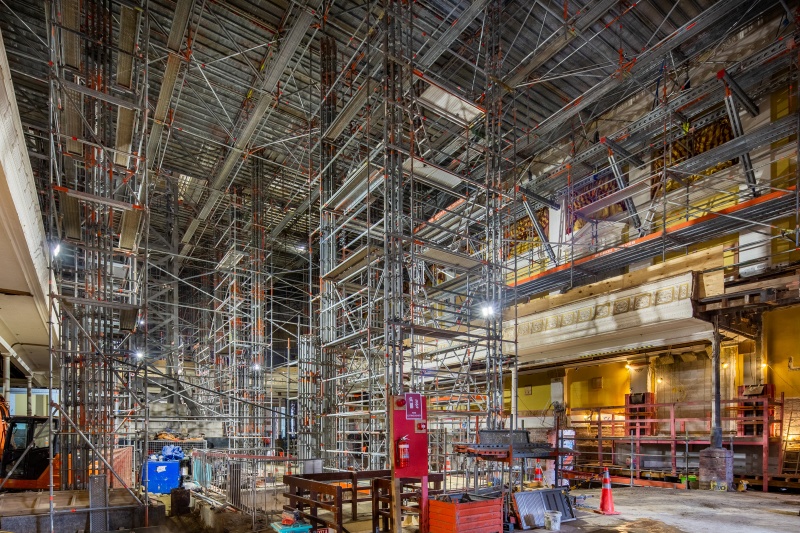 At the same time, in a different corner of the building, we're cutting holes in the load bearing brick walls to install new foundations and base isolators. This is good, honest, heavy concrete construction that also requires substantial temporary works to get the job done. Access is limited, so just about everything needs to be carried in and put in place by hand.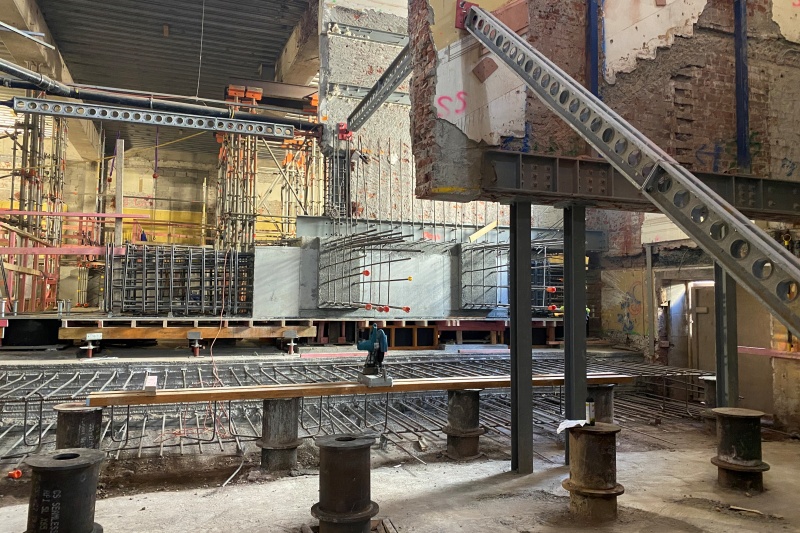 The trick to the foundation construction is making sure we have a well-defined sequence that coordinates the demolition, temporary propping and new construction with the requirements to keep the building safe for everyone to work in, even if there is a shake. That's always a possibility in Wellington!
One observer has said what we're doing is like knitting a jumper while you're wearing it – everything we touch has a potential impact on something else. It's a challenge that we enjoy, and just a part of redeveloping big, old buildings.