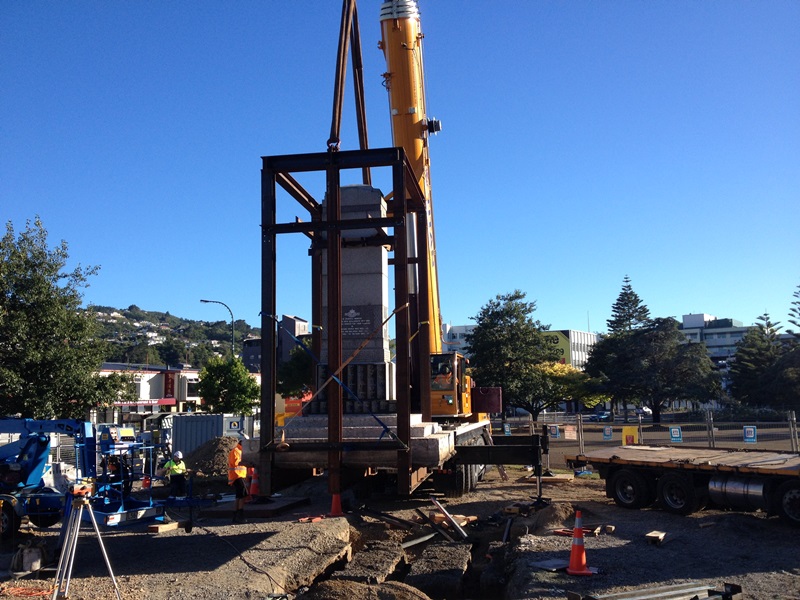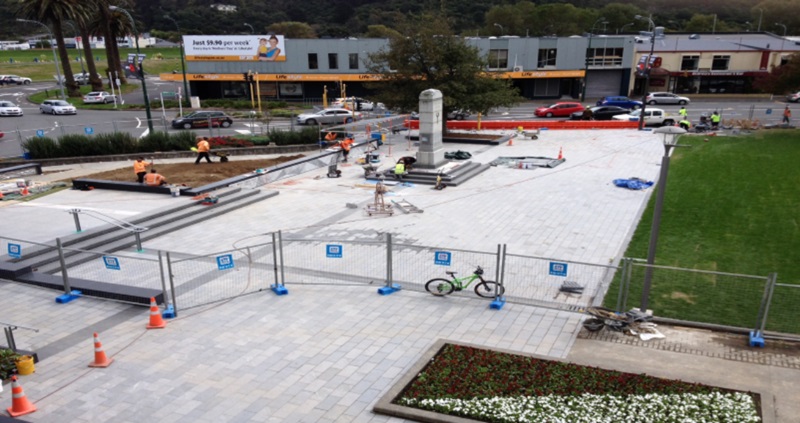 Naylor Love were pleased to be part of the Hutt City Council's project to reconfigure the Anzac Lawn and Cenotaph Area in Riddiford Gardens, which was Phase 1 of a project to upgrade the area. This public space is important to the community as a centrepiece for civic remembrance ceremonies, and also connects the adjacent library, gardens and café.
The project involved carefully lifting the 30 ton Cenotaph and moving it approximately 15 metres to a more prominent location, then installing extensive paving and constructing a low concrete wall with space for commemorative plaques. We temporarily relocated a busy pedestrian path and arranged short-term alternative entrances to the Lower Hutt Memorial Library for the duration of the project to protect the public.
Naylor Love's early involvement in the design process of the project allowed slight design changes to enable the project to be finished on time for a re-dedication ceremony then the 100-year anniversary Anzac Day commemorations.
We've also completed the second phase of the Riddiford Garden Upgrade, involving hard and soft landscaping and a new pavilion containing an electricity substation, public toilets and a community kiosk. This is in the area that surrounds the newly strengthened and refurbished the Hutt City Council Administration Building.
Client: Hutt City Council
Completed: April 2015
Categories
Government, Heritage, Pre-Construction, Small Works, WellingtonBACK TO OUR PROJECTS