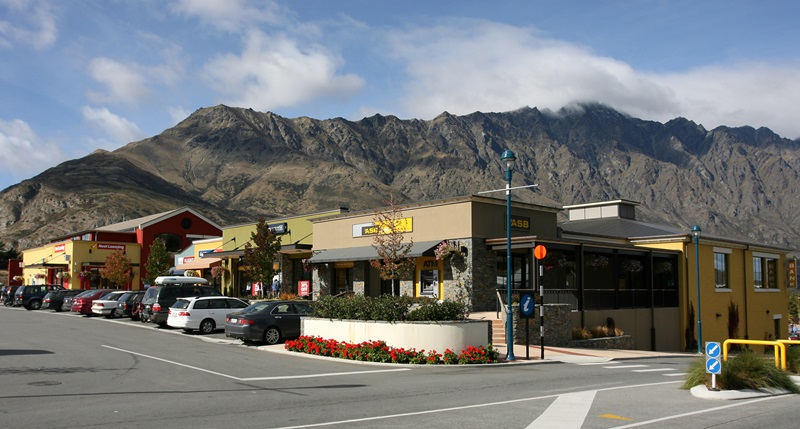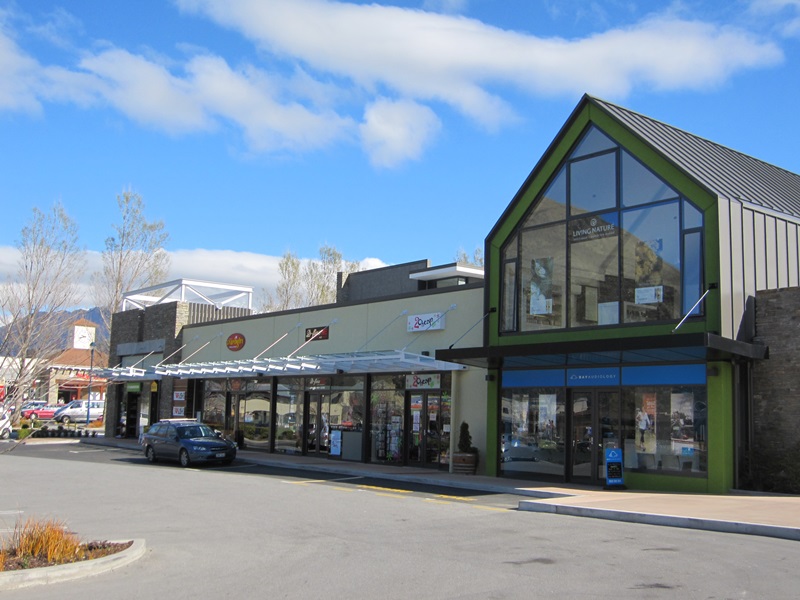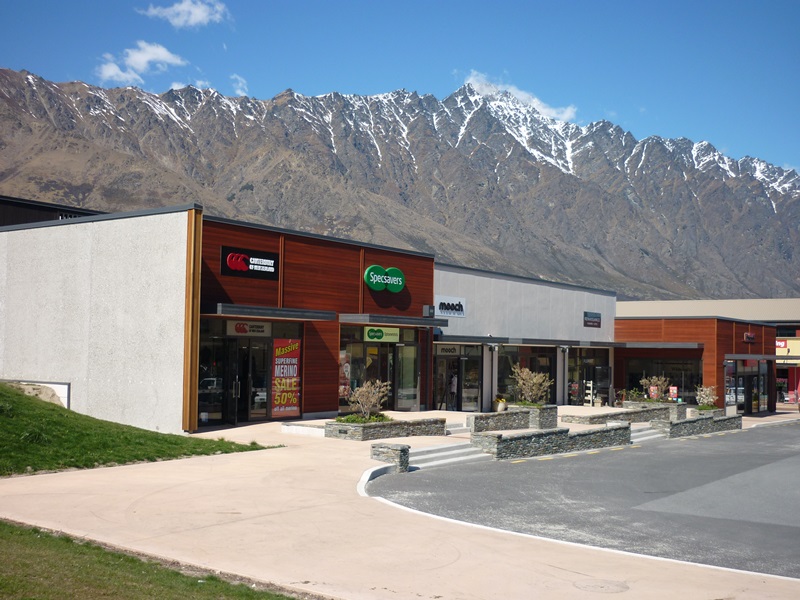 Naylor Love has been involved in the development of the Remarkables Park Town Centre since 1999, when we started work on The Warehouse store.
Rather than the traditional Red Shed, the store featured an featured a schist stone frontage, a common feature at Remarkables Park, where variations in building façades and rooflines create the appearance of individual buildings while in fact being interconnected at upper levels.
Since then we've been involved in a number of the office and retail buildings and fitouts at Remarkables Park, including the café in 2004, Building 12 (housing our Queenstown offices) in 2006, Building 7 in 2007, Building 11 in 2008, Building 10 in 2010 and Building 8 in 2013.
Extraordinary lengths had to be taken during the builds to safeguard a live 11Kv electrical cable, gas and high pressure water mains, which were required to continue servicing the already operational outlets and offices. The precast construction required careful crane coordination and lift plans to erect the large panels, cantilever stairs and maximum span unispan floors.
A continually evolving design meant that we needed to be flexible to keep pace with the changes while still achieving handover dates, with our preconstruction services and on-going buildability advice often paying dividends for our clients.
"We have always found Naylor Love completely honest, reliable and totally focused on a positive outcome for their client.
The quality of construction and the added preconstruction input they have provided has had significant impact on delivering the high standard of building so obvious in our centre. Their willingness to discuss any aspect of a project at any time to ensure our requirements are satisfied is quite exceptional."
Alistair Porter, Director, Remarkables Park Ltd
We returned to Remarkables House in 2015 to complete a four-storey office and retail development, Remarkables House.
Client: Remarkables Park Ltd/Dominion Property Ltd
Completed: Various stages, 1999 – 2013
Categories
Central Otago, Commercial, Interiors / Fitout, Pre-Construction, RetailBACK TO OUR PROJECTS